Kerry Washington Calls Out AdWeek Magazine for Photoshopping Cover
Kerry Washington is not happy with the cover of AdWeek for her cover photograph photoshopped on the recent issue of the magazine. She has decided to make it straight.
She took to Instagram to address the issue and posted a lengthy message on Tuesday about the "strange and unfortunate feeling" of seeing her looks adjusted. She has called out Adweek for altering her cover shot in their latest issue. She wrote: "so different from what I look like when I look in the mirror" .
Kerry has also made it clear that she respects the AdWeek and appreciates the publication for honouring and inviting her for an interview and cover photo.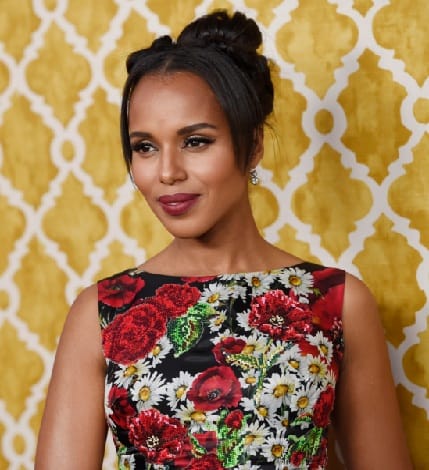 Kerry Washington is no stranger to photoshopping as she has also faced such problems earlier too. She also has mentioned in a post that we have become a society of picture adjusters. In 2013, Lucky magazine went under fire for making a cover image of her almost unrecognizable. This year too in the February issue of InStyle magazine, her picture looked drastically different as her skin appeared to be lightened. Kerry doesn't take such adjustments for granted.
The stunning American actress Kerry is 39 years old. She is publicly recognized for her starring in ABC TV drama series Scandal since 2012. She has acted in many popular Hollywood films. She has been nominated for best actress in Golden Globe for Best Actress in Television Series. She has been included in TIME 100 list by the Time magazine as the "Most Influential People in the World" in 2014.
Adweek editorial director Jim Cooper has responded to the controversy later on Tuesday. On his Twitter handle, he has written that it is sad that the cover misses her. To get some dramatic effect, volume was added to her hair. It was not meant to disrespect her.
Most Searching Terms:
AdWeek Magazine Cover Pages
Actress Kerry Washington Photos