The Insight of Make in India Event
The initiative of Make in India was launched globally in September 2014. The Make in INDIA initiative aimed to make India an integral part of the global supply chain. The Make in India event was inaugurated by honourable prime minister Narendra Modi. The week long Make in India event created a lot of buzzes. The opening ceremony was attended by Narendra Modi along with Prime Minister of Sweden, Finland and Deputy Premier of Poland with other foreign ministers.
Around 17 states which were mostly BJP ruled participated in the expo. Gujarat, Haryana, Punjab, Odisha and Madhya Pradesh had stated specific sessions. Whereas the non-BJP states remained away from the event.
Around 2500 international companies,8000 domestic companies, foreign government delegations from 68 countries and business teams from 72 nations participated in the event. The opening cultural night at Girgaum Beach became a flop after a big fire broke out in the event. Luckily there were no casualties.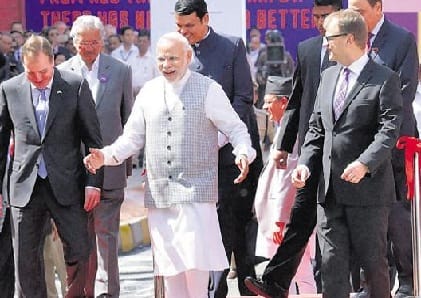 On the last day of the event held in Mumbai, the central government announced that it received commitments worth Rs 15.2 crores. Secretary of India's Department of Industrial Policy and Promotion (DIPP) Amitabh Kant said reporters investment commitments had reached 15.2 trillion rupees which are somewhat less than 25 trillion rupees announced at Vibrant Gujarat event last year.
Kant added that it would take around 18 months to three years to yield a final investment. Kant told that it was successful and was the biggest multi-sector event. The event was not only for manufacturing but innovations too.
According to the research real investments in India has typically been far lower – with no state exceeding 20 percent. Oracle Corp for $400 million to set up nine business incubation centres. Host state Maharashtra accounted for Rs 8 lakhs crore. It also received investment enquiries of Rs 1.5 lakh crore.There was less of foreign involvement.
Ingo Eibbeck representative from Schneider International that there was a huge response from Indians. There are Indians everywhere but when such events take place in Germany the stalls are filled with foreigners. Out of the total commitments, 30 percent come from foreign.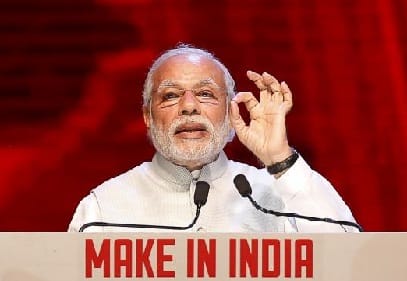 Northeastern states had a very less participation in the event. For which Kant said that every state has different competency. According to Kant, the northeastern states need to be developed with sustainability and innovativeness. If we force industrialisation there it will spoil the natural beauty of the region.
Narendra Modi, finance minister Arun Jaitley, defence minister Manohar Parrikar, road and transport minister Nitin Gadkari and Maharashtra's chief minister Devendra Fadnavis made a plea to investors to invest more in India as it has a high potential for this.
More Searching Terms:
Make in India Website/ Campaign/ Vision