The Top 10 Highest Paid Actresses in Hollywood
You must be curious about who tops Forbes list of top 10 highest paid actresses of Hollywood. Well, once again Angelina Jolie reclaims the top position with estimate of awesome $33 million. We will have a quick look through top 10 highest paid actresses in Hollywood.
Angelina Jolie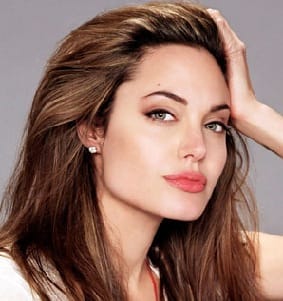 Angelina Jolie is an Oscar winner and the most admired highest paid Hollywood actress. She has acted lead role in many movies and her role in "Lara Craft" has been praised a lot. She has won many laurels to her credit. She is also one of the 50 most beautiful woman named by Peple magazine. She very much inclined to humanitarian work and specifically does charity for refugees.
Jennifer Lawrence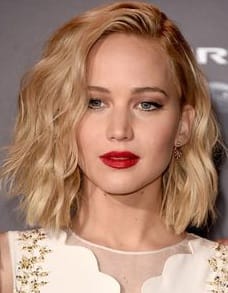 Jennifer Lawrence is a gorgeous American actress who is considered as golden girl of the Tinsel town. She has become very popular at young age. She started her career with Television show and then soon made her way to Hollywood films. Her role as Katniss Everdeen in the Hunger Games film series has been praised worldwide. She has leading role in some next coming movies. She is at the 2nd position as highest paid Hollywood actress.
Kristen Stewart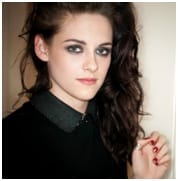 Kristen Stewart is an young American actress who is very popular for her role in the series of 'Twilight' film series. She is the 'face' of some popular fashion brands such as Chanel and Balenciaga. She was declared as the winner of 'Rising Star BAFTA Award' in the year 2010. She has played prominent roles in some of action thrillers. She is at 3rd position in the list of top 10 highest paid actresses with earning of $22 million.
Jennifer Aniston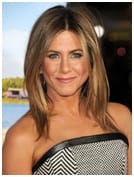 Jennifer Aniston is an American actress who is very much recognized for her role as Rachel Green on the popular television sitcom Friends. She played this role for a decade form 1994 to 2004 and won Primetime Emmy Award, a Golden Globe Award and a Screen Actors Guild Award for it. She also has played in many comedy movies. With $20 million she is the 4th highest paid Hollywood actress.
Emma Stone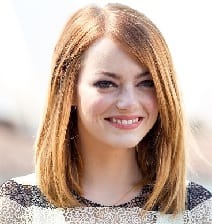 Emma Stone is a young American actress who is very famous for her role as Gwen Stacy in the amazing Spiderman series films. She has also acted in some very successful comedy movies such as Crazy, Stupid, and Love etc. She is recipient of Golden Globe Award too. She is rated as 5th highest paid actress having earned $16 million. She is also one of the top 100 celebrities in the Forbes list.
Charlize Theron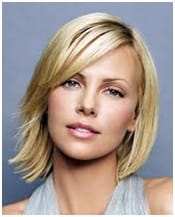 Charlize Theron is a popular South-African American actress and a fashion model. She has acted in many Hollywood movies. She was acclaimed greatly for her role as a serial killer in the movie 'Monster' and she has received Academy Award, Golden Globe Award and Silver Bear Award for the same. She has been listed as 6th the top ten highest paid American actress with $15 million.
Sandra Bullock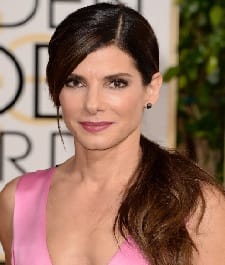 Sandra Bullock, titled as 'The Most Beautiful Woman' by People Magazine in the year 2015 is an American actress. She has been praised a lot for her roles in popular movies such as 'Speed', 'The Proposal', 'The Blind side', 'Gravity' and many more. She is recipient of Oscar Award and Golden Globe Award too. She made a Guiness World Record as the highest paid actress in the year 2012. She is listed as the seventh highest paid Hollywood actress with $14 this year.
Natalie Portman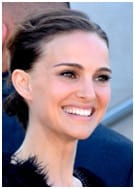 Natalie Portman, a gorgeous as well as talented American actress, film producer and director is ranked as 8th on top highest paid actress with $14 million. She has played her roles in Star Wars prequel trilogy very gracefully and everybody admires her for dashing performance these movies. She is Oscar Award winner. Originally she is from Israel and she hold dual American and Israeli citizenship.
Mila Kunis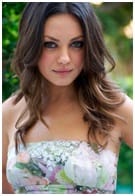 Mila Kunis is a beautiful American actress who had two box office hit movies 'TED' and 'Oz' in the last year. She is one of the top ten highest earner Hollywood actresses with about huge $11 million. She is from Ukraine. She appeared in commercials at the age of 9 and also started her acting career in Television shows.
Julia Roberts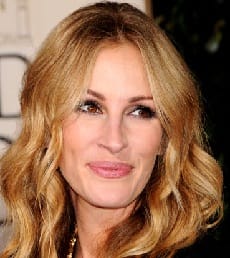 Julia Roberts , the pretty actress is popularly known for her role in "Pretty Woman". She was the highest earning actress of the year 2006 and still she is one of the top ten highest paid actress. Though she acted in only one movie last year, it is believed that she has earned $11 million. Her smile and booming laugh in romantic comedy turns movies into a box office hit.
Most Searching Terms:
Who is the Highest Paid Actress in the World?
Most Paid Actress