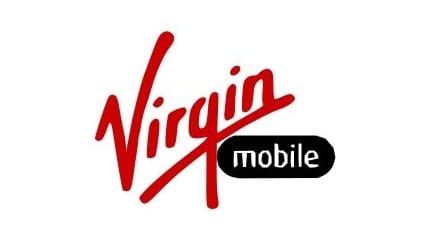 The above heading you saw is exactly right. Yes, you can get a free Samsung Galaxy Ace. If you a UK mobile user you can get this phone for free. You can choose a plan which gives you free Samsung Galaxy ACE. You can pay £25.53 tariff per month or even favorable £15.32 tariff per month. If you are a Virgin Media customer in 24 month according to your needs and get Samsung Galaxy Ace from Virgin Mobile for free.
What Is Tariffs Required to Get A Free Samsung Galaxy Ace From Virgin Mobile?
Virgin Mobile UK is company from United Kingdom. Company provides variety of new mobile phones for users to choose from a list. Customers who are applying can choose from Pay Monthly or Pay As You Go contracts with Virgin Mobile Phone Support and get your favorite phone at best prices or free. Samsung Galaxy Ace is a Pay monthly phone.
A Pay monthly phone means that you need to pay a fixed amount monthly. The tariffs continue for 18 or 24 months according to the contract. You can get the phone free that you want but only condition is that you're monthly tariffs must be above certain level.
Standard Tariff (For This Week's Exclusive)
With £25.53 tariff per month in 24 month contract, you can get a Samsung Galaxy Ace for free. The tariff includes
600 minutes
Unlimited texts
1GB mobile web
Exclusive Tariff for Virgin Media Customers
A Virgin Media customer can enjoy exclusive tariff, of £15.32 tariff per month which is a 24 month contract. This is a tariff to get a Samsung Galaxy Ace for free, this tariff includes
Unlimited minutes to other Virgin Mobile users
100 minutes
500 texts
500 MB mobile web
How to Get a Free Samsung Galaxy Ace from Virgin Mobile?
Requirements:
One must be able to pay monthly tariffs by Direct Debit.
Person who is applying should be a Virgin Media customer this is so to enjoy exclusive offer to get a pay monthly phone from Virgin Mobile.
Step By Step Guide
Visit Virgin Mobile shop online and choose to click on Samsung Galaxy Ace which is https://www.virginmobile.com/vm/shopHome.do.
If you are not a Virgin Media customer, choose 24 month tariffs, and have to pick £25.53 tariff and add to basket.
£25.53 tariff is the minimum tariff plan per month to get a free Samsung Galaxy Ace under standard tariff if you are not Virgin Media Customer.
If you are a Virgin Media customer, click "Free on our £15.32 tariff for Virgin Media customers" and enter a new page. In the new page, choose 24 month tariffs, and pick Virgin Media £15.32 Web and add to basket.
£15.32 tariff is the minimum tariff per month a Virgin Media customer to get a free Samsung Galaxy Ace. Virgin customers can have£5 of discount.
Complete your shopping basket and give a review. Now check out.
You will get your Samsung Galaxy Ace for free with 24 months, pay monthly tariff of your contract
More Tags:
virgin mobile phone support
virgin mobile contact number
(Visited 35 times, 1 visits today)