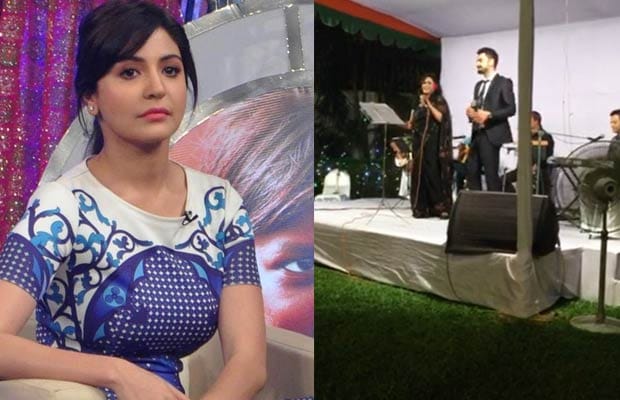 Virat Kohli mesmerized everybody by his singing skills
Bangladesh is hosting Five nation T20 tournament. The last Sunday i.e 28th Feb turned out to be Funday as team India won a match against Pakistan. Everybody was happy and so was the Indian team. On the same night, The Indian Cricket team was invited to an event hosted by Indian High Commission in Bangladesh.
Virat Kohli, who was one of the players responsible for the Sunday win, mesmerized everybody in the event, this time by his singing skills. Fahmida Nabi was performing Virat's favorite song `Jo Wada Kiya Wo Nibhana Padega' sung originally by Lata Mangeshkar in the movie `Tajmahal'. Virat couldn't hold himself and took center stage along with Fahmida Nabi and started singing. He impressed everybody with his outstanding singing skills.
Virat Kohli singing song – Jo W

ada Kiya Wo Nibhana Padega

full Video:




The video of the entire performance was captured by Virat's teammate Yuvraj Singh. Few moments later Virat posted the video on Instagram and thanked Yuvraj for capturing the video.

Kohli was in full mood during the performance. It is being believed that Virat has dedicated this song to his ex, Anushka Sharma. By the song he literally wants Anushka to come back to him.

Virat was not the only player who performed that night. Hardik Pandya turned out comedian whereas Suresh Raina and India's batting coach Sanjay Bangar also showed off their singing skills.

Virat has been in headlines for quite some time but this time, he has managed it all for good reasons. He has come up as one of those Indian Players who are socially active and attractive too.

More Searching Terms:
Virat Kohli Jo Wada Kiya Wo Nibhana Padega Video Song
(Visited 143 times, 1 visits today)