Biography of Ada Malik
Ada Mallik Fashion Show Photos 2017 & Wiki: She is one of the two daughters of known musician Anu Malik. Unlike her other family members who are into the music industry, Ada is in fashion Industry. At age of 21, she has achieved much in the fashion industry.
Early Life
Ada Malik is a daughter of famous musician Anu Malik (Father) and Anju Malik (Mother). Her grandfather Sardar Malik comes from Kapurthala and her maternal side is from Karnataka Gowd Saraswat Brahmin ancestry. Ada's Sister, Anmol Malik is also a singer. She currently lives in New York. Her uncles and first cousins, Armaan and Amaal Malik are famous singers too.
Education, Personality, and Career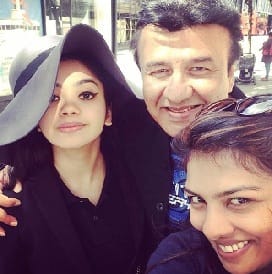 Ada has recently graduated from Parsons School of Design. This is the same place from where Jimmy Choo, Tom Ford, Alexander Wang and many other famous designers have passed out. She has the record of the youngest student to have her fashion show.
She participated in a fashion show called Sisters on the Runway. All the collected money from sold-outs were given in charity.
She is a beautiful girl with long hairs. Her posts on Instagram says a lot about her. She looks confident and carries herself with great dignity. She is a great designer. Her father, Anu Malik, has been accused of copying tunes but a daughter, Ada Malik is 100 percent original.
Achievements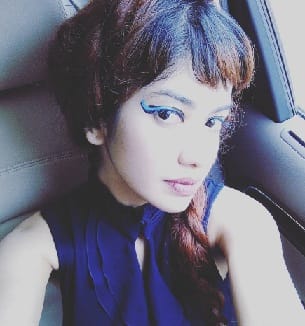 Ada has already showcased her design in New York Fashion Week among Marchesa and Valentino. She has also featured in FTV. Her collection was announced as dark and romantic both by FTV. FTV further added, "Having an eye for beauty and detail, the designs constructed are voluminous structures sculpted around the body forming delusive contradictions. Manipulation of lines within the collection creates sensuous curves and angles to the body structure. Lines are given a new definition and distortion of the 'simple line' makes it visually deceiving. The silhouette has a swan-like structure despite being complexed by lines. A monochromatic palette lends a whole new romantic avatar. This collection has been inspired by Dark Romance and The Power of Illusion versus Romance. Architectural blueprints and patterns were taken as inspiration."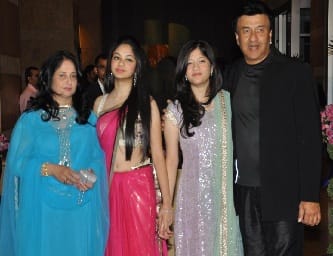 Her evening wears are great for Red Carpets. Looking at her sketches that are very sassy, fashionistas are waiting for her debut cloth line.
At a young age of 21, Ada has achieved much to her credit. This Indian girl has made us all proud and we hope a great inning in the fashion industry from her. You Go Girl.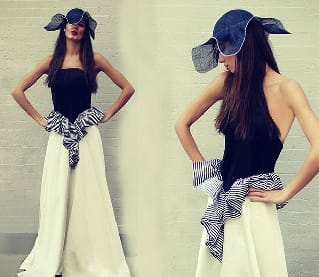 Most Searching Terms:
Ada Malik Fashion Designer Dresses