APS Login Pay Bill
APS Login Pay Bill : Arizona Public Service Electric is situated in Arizona, USA. It is the largest electric utility and also the highest tax payer. It is the subsidiary company of Pinnacle West Capital Corporation. Here we discuss on APS Login and power phoenix bill payment options.
APS provides its service to more than one million customers with 4000 MW of generating capacity in 11 countries mostly across the state but mainly in northern and central Arizona. The company is regulated by the Arizona Corporation Commission.
How to make payment of Arizona Public Service Electric
Options for APS bill payment :
If you are the customers of the Arizona Public Service; you are very lucky. APS provides you various options for the payment of your bill. Here are the options prescribed for the payment of your bill as prescribed below:
1) Payment by Phone
APS Customers can make payment by electronic payment by phone or credit or debit card payment.
If you want to make an electronic payment by phone it is free of charge as there is not any administrative fee. You are required to call at 602-371-6555. If you reside in Phoenix area and if you reside in another area you just have to call at 866-776-0445.
If you want to make payment by using a credit card or debit card, you are required to call the APS bill payment line at 602-371-6555 if you reside in metro Phoenix area. If you reside in another area you have to call at 866-776-0445. For this service, you will be charged service fees per transaction.
KUBRA EZ- Pay accepts Visa, American Express, Master Card and Discover and Diner's Club.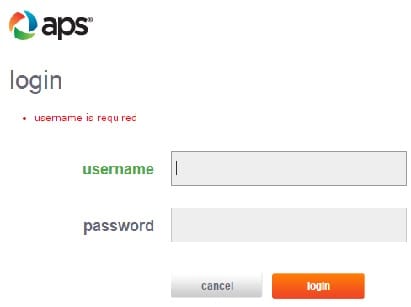 2) Payment by Mail
If you want to pay APS bill by mail you are required to include your check or money order and attach a stamp and mail it to below mention address:
APS
P.O. Box 2906
PHOENIX, AZ 85062-2906
3) Pay in Person
If you prefer to pay your APS payment in person you have three options by visiting APS office or pay station or kiosk. If you find the nearest location to make payment you just have to visit the official website.
By entering your address and zip code, you can know the nearest location.
If you want to know more about this service you can call at APS customer service number at 602-371-7171. If you reside outside metro-Phoenix you can call at 800-253-9405.
4) Pay Online by APS Login
A customer of Arizona Public Service Electric also can make an online payment from their savings or check accounts to pay bill or deposit. For making online payment you have to register your account on the official website. However, you can make payment online with the APS login or without APS login.
If you have an account you just have to log in. Enter your username and password and click on the login button and continue with the payment process.
If you want to pay without logging in, click on the option without logging in and fill necessary information as required.
It's a very convenient and flexible option to make payment of bill or deposit with or without logging in.
5) Autopay
The name Auto-pay itself gives the idea that a payment of APS bill can be made automatically made by deducting your monthly bill amount from your bank account by due date. The whole procedure is done through online mode. You should have to visit the APS website for logging in if you already have an account or create an account.
Important Summary:
Official Website: https://www.aps.com
Pay by Phone (Phoenix area): 602-371-6555
Pay by Phone (other areas): 866-776-0445
Contact No (Metro Phoenix): 602-371-7171
Contact No (other areas): 800-253-9405
For Written correspondence:
PO BOX 2906
Phoenix, AZ 85072-3933
Conclusion
If you have any doubts pertaining to the payment of the Arizona Public Services Electric bills you just have to visit its official website and clear your doubt. Before making APS bill pay you are required to read all the important terms of the payment as provided on the website. APS Login Pay Bill make your bill payment quick and easy as well as convenient.