BookMyShow Founder & CEO Ashish Hemrajani's Biography, Net Worth and Story
Owner of BookMyShow website & Ashish Hemrajani contact details: Biography or Wiki of Ashish Hemrajani, CEO and one of the founders of BookMyShow is a success story of a young entrepreneur and it has enough stuff to inspire the young generation who aspire to become entrepreneurs. Ashish Hemrajani is a trusted name in the industry and famous personality in India. Here we will discuss his Wiki, Bookmyshow, Success Story and real life.
Ashish Hemrajani's Career and Success Story
Ashish Hemrajani studied at Sydenham Institute of Management, Mumbai University. After studies, he was working with J.W. Thompson Company. He went to South Africa on a vacation with his two friends and study mates Parikshit Dar and Rajesh Balpande. While backpacking, he just listened about Rugby ticket promotion on a Radio program. An idea struck him and he decided to start up online ticketing services in India. He was just 24 then; he persuaded his both the friends to join him in his venture and was successful in doing so.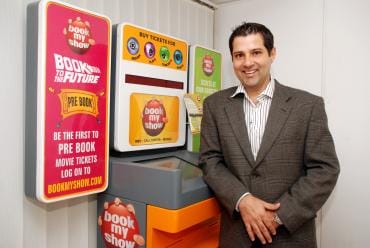 In the year 1999, they all three friends founded a company named "Big Tree". He as CEO of the company never looked back through it went through many ups and downs. The company started with selling ticket software developed by New Zealand based company to multiplexes.
The company expanded its operations quickly. In 2007, "BookMyShow" website was officially launched an online ticket booking for movies, events, concerts, and sports were offered. There was a dot-com bust, but he survived all that, Ashish Hemrajani proved his mettle through the tough time.
Initially, it started with a small team that has currently 400 employees. The work environment at company is very healthy. The company has launched a BookMyShow mobile app and has become a great success. The company's net worth today is more than 1000 crore.
Hemrajani, His life
Ashish Hemrajani was born in 1975 to a well-to-do family from Mumbai. Since his childhood, he was sincere and hardworking and his parents are very proud of him. He is happily married. He is an introvert person and doesn't like to share or discuss his personal life in public. He doesn't have even a Facebook account.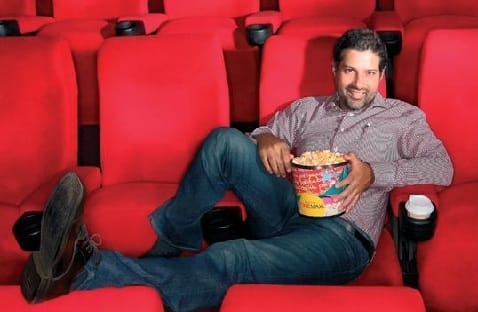 He is an avid reader and his favorite book is "A Fortuneteller Once Told Me". He has learned piano too. He is a down-to-earth type and egoless, pleasant personality.
His Future Plans
Ashish Hemrajani has purchased "Green Ticket Company". He is very content with company's progress and wants to expand it. The company has issued no shares as of now. He is planning to go for IPO soon.
More Searching Terms:
Ashish Hemrajani Wiki/Facebook Profile/Net Worth/Age/Story/contact details
owner of BookMyShow website/contact detail