Comcast Gigabit Internet Users Must Sign In Three-Year Contract to Avoid Data Cap
The Comcast will provide the gigabit internet service at $70 per month provided user makes a three-year contract with the company. Without a contract, the user can avail the service at $140 a month with a data cap of 300 GB. With the lightening speed, this limit can be reached soon.
To provide ultra fast internet, Comcast has launched the world's first DOCSIS 3.1-powered gigabit Internet service to residential and business customers in Atlanta and Nashville this year and it is planning to extend the services to Chicago, Detroit, and Miami in the second quarter.
This new technology provides its business customers gigabit speed over the communication lines. DOCSIS 3.1 modems are being directly connected to internet users' existing cable connections.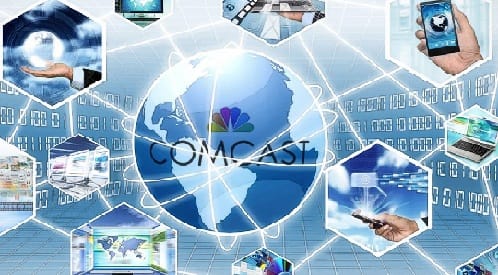 If you want to unlock the data limit, you have to top it with $35 that makes it $175 a month which is a huge amount in comparison to other providers. Another drawback with Comcast is it offers 35Mbps upload speed.
AT&T's GigaPower and Google Fiber provides one-gigabit internet uploads and download speeds speed at $70 a month without any contract.
Comcast describes Atlanta as a trial run for its new service and will reconsider its price offering once the trial is over. The Company has to compete with its rivals.
Comcast is a global media and technology company and provides high-speed internet, video and phone services under the XFINITY brand in the US and delivers fastest broadband speed through advanced network technology.
More Searching Terms:
Comcast Gigabit Internet Cost/ Deals