Best Methods for Processing Credit Cards
Credit cards offer a very convenient way of payments, be it at a point of sale or online payment. It is also the most widely preferred way of making payment. Here we discuss best Credit card processing options for small business, its fee, and various methods' reviews. Certain industry data security standards are to be followed while accepting payment through credit cards that protects your credit card details and privacy.
Steps to Processing Credit Cards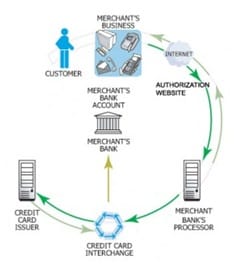 Though credit card payments are secured, there is always some risk associated. You need to understand how credit card processing works.
Collect and Enter Credit Card Information: When you make payment using a credit card, the first step is your credit card details that include your credit card number, name on the card, expiry date, and CVV number are fed. It can through swiping your card or typing it to make payment through an online system.
Authorize and Commit Charges: Once all the required credit card details are provided, payment process will make authorization check for authentic credit card account and required balance. Then the amount will be charged to your credit card account. You will also be charged a transaction fee. There is a transaction processing interface that will take care of all that.
Deposit Money to Merchant Account: The money charged to your credit card will be deposited by the payment processor to a merchant account.
Transaction fee charged goes to credit card providers. Some of the credit card issuers also charge you a setup fee and monthly fee.
Best Credit Card Processing Solutions
There are several alternative credit card processing methods. Most of the credit card transactions electronically processed by merchant bank for capture, authorization, and deposit. Usually, at a point of sale, when a credit card is swiped through the terminal or a reader, the magnetic strip on it is read. On a computer, credit card information is typed manually on a particular website.
Credit Card Terminal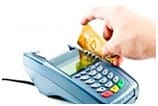 Credit card terminal is called swipe terminal too. It allows the merchant to read credit card information electronically by swiping the credit card. Then the terminal makes authorization through a network, the transaction is put in waiting during authorization. When the merchant bank or polling service provider completes the check, the data is submitted to the merchant bank for further processing.
Credit card terminals are available for a few hundred dollars. If you have to take a good number of payments on site, then buying a terminal is a good investment. Most of the machines print receipt too. Usually, terminals require a power source, though some run on batteries. It also requires Internet connectivity, usually a phone line in order to process transactions in real time.
Mobile Devices

Mobile devices such as smartphones and tablets can process credit card transactions over a wireless or 3G/4G connection. It works in two ways: by manually entering card numbers or through an additional inexpensive hardware attached to it.
Payment through mobile devices provides portability and is very convenient. You need to have necessary apps installed on your mobile device. The apps are mostly available for free. There is a transaction fee charged on each transaction.
There are certain security measures to be followed. Though your credit card number will be encrypted, you need to check for PCI compliance. Again if you are to use such a device on a store front, there are chances that it might get stolen. Customers who are used to with traditional way of payment or with credit card terminals may not find it much comfortable to pay through mobile devices. You also will have to consider how the processing will be charged, whether to the buyer's credit card bill or merchant account.
Automated Response Unit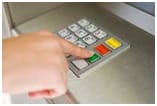 It is also called voice response system. Here you make credit card payment over a landline telephone or a cell phone and provide manual keypad entry. It does the voice authorization, capture, and deposit. The transaction is processed immediately.
Credit Card Imprinting Machines
Credit card imprinting machines are in use for a long time and are simple to use. Imprinters are small plastic swipe machines. It makes imprints of the credit card information and it will be processed later. The main drawback of the imprinting machine is that if a card is declined, it would be difficult to track it down as the payer would have already left.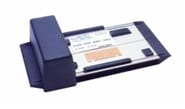 Imprinters are very simple and cheap machines. You might get it from a bank for free or at a very nominal price when to open a merchant account in that bank. You will need to take imprints of the cards to your merchant bank. Imprinters can be used as a short-term, quick fix payment processing methods if you are to get few payments or you are at a temporary location.
Bank Processing
If you have mailed-in donation-via-credit-card forms or credit card imprints, you can take to the bank to process it. Many banks have a merchant account and they do have payment processing organizations. The payments will be deposited to your merchant accounts which can be transferred to your regular account too. There will be small processing charge. Once the payment process is accomplished, a bank will destroy paper forms safely.
Swipe Hardware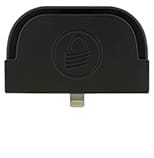 Inexpensive credit card swipe hardware is available that can be attached to your mobile, tablet, laptop or personal computer. It saves you from manually entering credit card information to make payment.
The device can be connected via USB and supports a wide range of devices. The hardware is available in the price range $20 to $150. It is available in various sizes too, that can be a size of a small card reader to size of a mobile case.
Virtual Terminals
You can enter credit card payment information into an online form through a virtual terminal over the network. There is no swipe hardware attached to it and you will have to make manual entry. Some online payment processors do rent a virtual terminal.
You will have to pay a monthly fee as well as a transaction fee, usually in the range1% – 5%. Virtual terminals can be used if you have to process a few payments; it is not much recommended otherwise as virtual terminals don't integrate with constituent management systems easily.
Payment-Enabled Software

If you are an organization that wants to process a high volume of a single type of payment such as membership fees or some donations, you can go for specially designed payment-enabled software.
This type of software directly interfaces with constituent management software to process payments. DonorPerfect is one such software that can be used to process donations. You just need to feed payment information into the software. It will process it and you can print records immediately. Software optimized for over-the-phone transactions are available too.
Point-of-Sale Solutions
At point of sale, you will have to arrange hardware to swipe cards and a receipt printer. You can opt for a credit card terminal or go for a separate swipe machine and a printer. You also have to make provision to calculate taxes. You will need other hardware such as price scanner and a display pole. Right point of sale software is also needed.
For processing credit cards, have a thorough understanding of the process and adapt right credit card processing method.
How to Decide
If you are to decide on credit card payment methods, you have to consider following aspects.
Do you have to access actual, physical credit card? If you are to process physical credit card and if a large number of payments are to be processed, swiping credit card facility is better than manually entering the information. A terminal might be a better option. Let's check more related articles at here.
Power Source and connectivity: For fast payment process, an inter connectivity is needed. If you don't have a phone line, then you might have to go for imprinter. If you have a swipe machine or terminal, it needs a power source.
Transaction needed to be stored in your constituent management system: If you are to processing membership renewals or donations, you will also have to track it. In such cases, you have to integrate payment in constituent management system and it requires payment enabled software.
Is the setup a short-term, low-volume need, or a permanent high-volume? What type of hardware you should invest in is decided byvolume of transactions. For a short term, low volume need,you can go for imprinter or virtual terminal. If you have a high volume of data to be processed you will have to opt for efficient solution.
Do you need to store credit card numbers? If you are to store credit card numbers, you have to strictly follow specific security measures under PCI requirements. And you have to understand regulations thoroughly. You can opt for online payment processor or payment enabled software.
What will your constituents expect? Customers are your first priority and you have to provide them convenience and simplicity. It should not be much time consuming for your staff members too. Above all security of transaction is a prime concern.
For processing credit cards, have through understanding of process and adapt right credit card processing method.
Most Searching Terms:
Credit Card Processing Fee Foreign Transaction/ Reviews/ Companies Online