Honda Commences Revolutionary NAVI's Dispatches
With the launch of Honda Navi, the Japanese two-wheeler giant Honda Motorcycle and Scooter India Pvt. Ltd has plunged into a new segment of mini motorcycles. Millions of Indian Honda fans and youngsters have reasons to feel elated as Honda Navi is a great option to get it as their first motorbike. Here you can know all about Honda NAVI mini motorcycle price, mileage, specification, images and reviews.
Navi is designed elegantly and is a very innovative bike. It is indigenously developed by Honda R&D India. With its unique and unconventional design, it holds the promises to make the rider feel 'new kind of experience' and thrill. The funky looking monkey bike has a powerful gearless 109.19 cc four-stroke engine and is expected to give the mileage of 60 kmpl. It has an automatic gearbox and offers optimum speed of 81 kmph.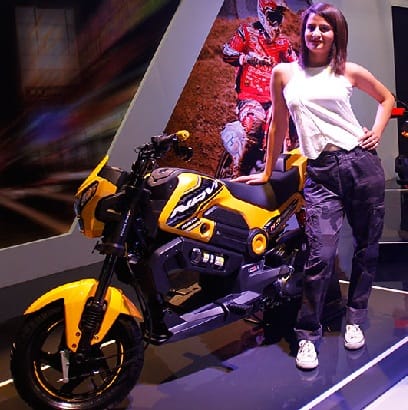 Moreover, Navi comes with a design that offers great options to customize to meet one's taste and needs. It is made available at very affordable price of Rs. 39,500 and offers attractive five colour options Patriot Red, Black, Hopper Green, Sparky Orange and Shasta white.
Honda has started dispatching Navi and is currently made available at its showrooms in Mumbai from 16th March. Soon it will also be available at other places.
To keep pace with the time and cater to the need of mobile savvy enthusiastic, Android mobile app for booking Honda Navi has been launched and it has got the tremendous response with more than 1000 booking through it. The app was launched at Auto Expo 2016, and since then it has crossed 20,000 downloads.
More Searching Terms:
Honda Navi Mini Motorcycle Mileage/ Images