Detailed Map and Path of the Hurricane 2018 in North Carolina, South Carolina and Virginia
Hurricane 2018 Florence Projected Path/ Risk Map and Satellite Image: Mandatory evacuation orders have been issued to over 1 million people in coastal areas of North Carolina, South Carolina and Virginia as Hurricane Florence of category 4 has lashes southern East Coast of the United States today. It is being feared that the hurricane is nearing category 5.
You may also like to read: Holden Beach NC Hurricane Florence Webcam Video and Damage Pictures 2018
Category 3 Hurricane struck on Monday and the hurricane-force winds doubled its speeds from 30 to 60 miles in 12 hours turning it to category 4. Here you can check detailed map of North Carolina.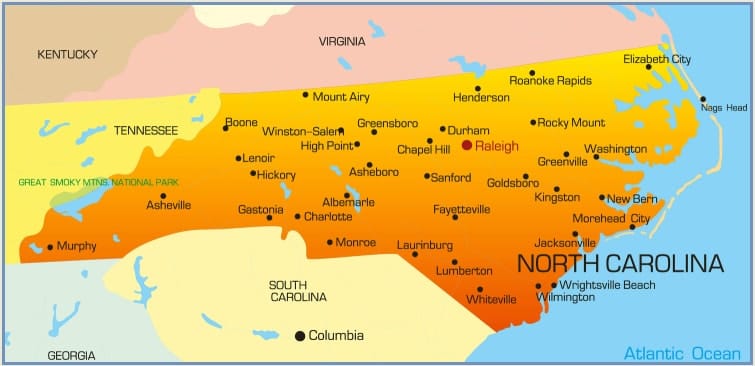 Officials have warned people in the affected area to remain alert and not to underestimate the storm. There is a panic and people are rushing to the gas stations, supermarkets and hardware stores to collect the essentials. Let's check North Carolina map, Hurricane Florence satellite image and projected path.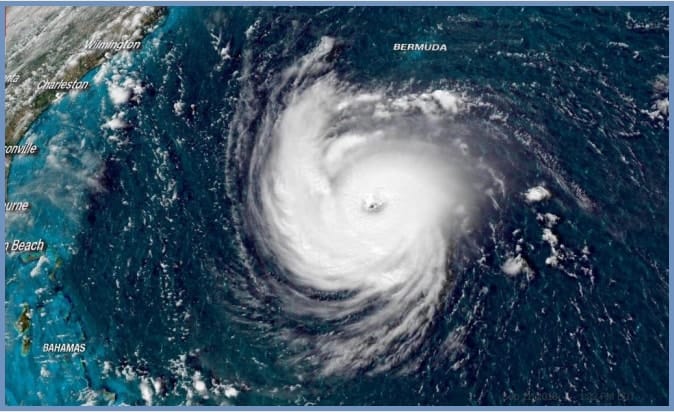 President Donald Trump has declared an emergency in the state of North Carolina. The administration doesn't wan to put a single life on danger. National Guard soldiers have rushed to the states affected. First Hatteras Island was ordered evacuation; six more counties were also put under evacuation order later which include Brunswick, Currituck, Dare, Hyde, New Hanover and Onslow counties. More counties may face evacuation order today. Mandatory evacuation faces eight counties in South Carolina. All roads on I-26 and Route 501 have been directed away from the coast. You can check Hurricane Florence Risk Map and Satellite Image.
Hurricane Florence is a monstrous storm that has potential to cause massive damage to the parts of the south eastern and mid-Atlantic United States. Tropical-storm-force winds will hit the coast of North Carolina and South Carolina late Wednesday night. The massive storm is likely to make landfall Thursday night. Strong storm surges and winds pose deadly threats and heavy rain.
You may also read: How to Get Hurricane Florence Alerts on Phone and Tracking Hurricane on www.nhc.noaa.gov
According to the National Hurricane Center forecast, hurricane Florence may bring 15 to 20 inches of rain over parts of North Carolina, Virginia, and northern South Carolina through Saturday, some isolated part may get up to 30 inches of rain. This will cause flooding to Tennessee, Georgia, Ohio, Maryland, West Virginia, and Pennsylvania next week.
The hurricane is being considered the strongest ever to strike in the east cost in last the decade. You can check more latest news at here.
More Related Queries and Searching Terms:
North Carolina Hurricane risk map/ Projected Path