Nice (France) Attack took Place After a Firework Display
At least 84 people including 10 children died and many left injured on Thursday night as a lorry ploughed on a crowd at Nice, a seaside city in Southern France. People had gathered to celebrate Bastille Day. Thousands of promenade ran for their life in panic leading to chaos. It is a terrorist attack; nobody has claimed responsibility for the attack so far. Here you can see France Bastille Day festival attack video footage and pictures.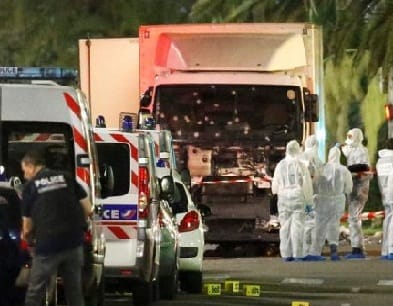 The attack took place shortly after a firework display on the seashore.It was country's Bastille Day national holiday and people had gathered in a festive mood. According to the eyewitnesses, the lorry came from nowhere and ran in zigzagged way with an intention to hit as many people as possible for two kilometres.
The driver is shot dead by the police. According to the reports, guns and grenades have been found in the truck.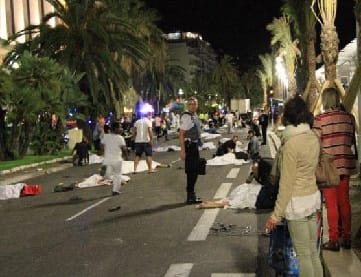 A moment of silence was observed in France on Friday morning on our of the victims in the attack. Flags in France will be flying at half-mast on Friday. Nice's jazz festival has also been cancelled following the attack. Mr Hollande, the French president has addressed the nation and has expressed his fear that the nation is under threat of Islamic terrorism.
He also affirmed that the nation will fight against all the evils. He has extended a state of emergency for three months following the attack which was in place since November's Paris attacks by militant from the Islamic State group and had claimed 130 lives.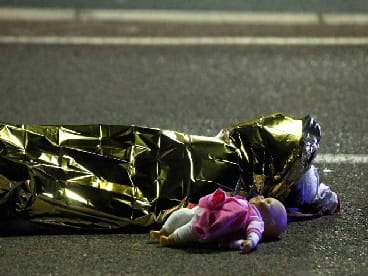 The US President Barrack Obama, European Council President Donald Tusk, British Foreign Secretary Boris Johnson and many other nation heads have expressed their concern and condemned the attack.
Terrible truck attack Video during Bastille Day celebration

Most Searching Terms:
Nice France Attack Video Graphic
Nice Terrorist Attack Pictures