Patanjali (Paridhan Brand) will Now Launch "Swadeshi Jeans"
Patanjali Jeans – Paridhan Brand Swadeshi Jeans: Patanjali, which is now a known brand in India, was established by Baba Ramdev around a decade back. It started making products under Ayurveda and at present manufacture around 500 FMCG products. Patanjali is now all set to enter in manufacturing clothes and shoes. Baba Ramdev recently announced that they will now manufacture traditional and modern clothing for men and women. Download Patanjali distributorship application form for Patanjali Paridhan store franchise through official website www.patanjaliayurved.org.
Patanjali will launch its jeans in next year and by this Baba Ramdev wants to end the dominance of multinational companies. When Baba Ramdev announced the swadeshi jeans, he said "When we want Indians winning medals in sports, why can't we develop the same spirit in economic pursuits and excel in business on our own? My fight is against foreign companies trying to take over our economy. There's a great demand from country's youths for jeans, the reason why Patanjali has decided to launch 'Indianised' jeans to compete with foreign brands."
Acharya Balkrishna, CEO of Patanjali said "Jeans is a western concept and there are two things we can do with western concepts.Either boycott them or adopt them but customize them to suit our traditions. Jeans have become so popular that they cannot be taken away from the Indian society. Swadeshi jeans will be Indianised jeans in style, design, and fabric." He further added that "Our jeans for women will be loose so that they comply with Indian cultural norms and are also comfortable for them. Indian families will find our swadeshi jeans concept very comfortable."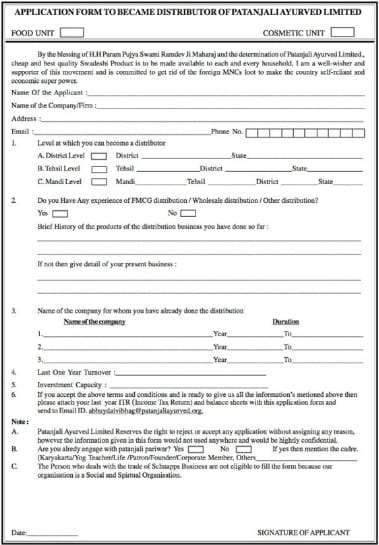 Baba Ramdev now tries to bring the Swadeshi jeans into the market to meet the increasing demand of it in almost all age groups. But one question that comes to mind is that how can jeans that are a western attire be swadeshi? Balkrishna said that their jeans will totally be made out of cotton and will be made according to the needs of Indian people. He said "Denim jeans that people wear these days come from abroad or are manufactured here by western companies. They are all based on designs and cultural patterns of foreign countries. These are not suited to Indian culture. Our jeans will be similar to many Indian clothes. This will make Indian women feel comfortable too."
Jeans have faced a lot of criticism by various groups and people. They feel that wearing jeans especially by women in India has a negative impact on society. In 2013, MP Raghunandan Sharma, BJP Rajyasabha member said that crime against women would decrease if they stop wearing jeans. Once, a Panchayat in Uttar Pradesh banned jeans for girls saying that wearing jeans by girls was increasing eve teasing. These are just a few incidences. Many such statements and rules and regulations have been passed for girls by different groups. In such scenario it will be interesting to note, how much acceptance the swadeshi jeans by Patanjali will get.
The idea of manufacturing jeans by Baba Ramdev is not new in our country. Earlier in 1990, Arvind Mills launched ready to stitch jeans for people who were not comfortable in wearing the readymade jeans available in the market. The brand Ruf and Tuf became hit too for its affordable prices but then it soon saw the downfall too due to various reasons and increasing competition.
However, Balkrishna says that they have been already approached by five companies to manufacture jeans. He also said that their designers are already working on designs and will soon come up with final designs.
Baba Ramdev also said that they have made factories in Nepal and Bangladesh and are now moving ahead to African countries. He also said that whatever profit will be gained in these countries will be used for development there only and will not be brought back to India. Baba Ramdev said that if he gets permission he will start factories in Afghanistan and Pakistan too.
Till now, Baba Ramdev's Patanjali is doing quite well in FMCG category but it seems in the new line of Clothing and shoes they are sure to face tough competition. It will be interesting to see the desi avatar of videshi jeans. We will have to wait and watch what Patanjali brings up for its customers in clothing and shoe line. We will be more than happy to wear Jeans and shoes made in India at affordable prices but design and quality will matter for sure.
Most Searching Terms:
Swadeshi Jeans Brands in India
List of Swadeshi Products
Patanjali Swadeshi Kendra Products List/ Price List/ Comparison
Procedure to Open Patanjali Swadeshi Kendra/ Distributorship Application Form/ store franchise/ online shopping