Insurance Amount to Increase by 70 Percent as Compared to Last Year for PMFBY
Pradhanmantri Fasal Bima Yojana (PMFBY) has been quite successful amongst farmers and there are indications of its expansion. Under this expansion, the insurance money for Kharif crops will be 70 percent more as compared to last year by increasing it to 1.18 lakh crore.
In 2015, 69,360 crores were insured under Kharif crop insurance scheme. According to official data, around 3.15 crores farmers took the advantage of PMFBY till now in 2016-2017 Kharif season. This number was 3.09 during last year. Ashish Bhutani, joint secretary in Agriculture ministry said that 3.15 crore farmers took policy in Kharif 2016. Final data regarding this has not come from a bank. The point to be noted is that the insurance amount insured is increased by 71 percent to Rs. 118426 crores.
He said that earlier few insurance were taken for crops but now the scenario is changing. More and more farmers are taking advantage of an insurance policy and hence the premium is kept low and farmers will be paid the full amount that has been insured in times of need.
Bhutani also said that though there was delay by a state government in releasing the notification of the scheme, still PMFBY has received a good response in Kharif 2016 session. Around 22 states and union territories have implemented the scheme.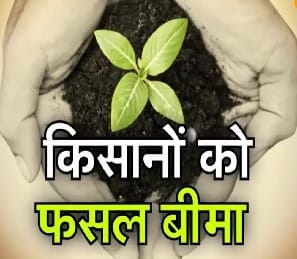 Under PMFBY scheme, the premium amount for grains and oilseeds crops have been kept to only 1.5 to 2 percent, whereas for horticulture and cotton crops premium is around 5 percent. There is no limit on premium and 25 percent of potential will be sent to the accounts of the farmers.
Bhutani said that there will be an increase in the number of farmers in coming rabi season and all the reluctant questions have been solved for them. Bank is also trying to pursue it aggressively. The insurance amount of Kharif crops differs from state to state.
In Bihar, only rice and maize comes under insurance cover while in other states around 40 different types of crops comes under insurance.
There is various old insurance scheme that exists already but because there were flaws in the same, this new PMFBY scheme is launched for a betterment of the farmers.
Farmers remain in pressure regarding their grown crops. Whether or not they will be able to earn their targeted amount is their biggest worry.We simply hope more and more farmers take advantage of the new scheme for their betterment.
Most Searching Terms:
Pradhan Mantri Fasal Bima Yojana Insurance Form
Pradhan Mantri Fasal Bima Yojana Form SBI/ Registration/