Advantages and Disadvantages of Student Exchange Programs
A Student Exchange Programme is programme in which students from a secondary school or university study abroad at one of their institute's partner institutions. In this exchange programme partner institute hire the students. Students no need to require to study outside of his or her home country. Exchange students live with a host family or in a hostel or a lodging.
There are two types of exchange programme such as National Exchange Programme and International Exchange Programme. Programme are different depends on upon a country by country. Students are required to pay tuition fees to their home campus or host campus at university exchange.
Benefits of Student Exchange Programme:
There are many benefits of Student Exchange Programme for the students who desire to study from abroad. It provides a multitude of unique life experiences which they have might not have in their own native countries. Some of the benefits are as follows.
a) Personality Development:
Students are experienced with new challenges in everyday life that they have never before got. The atmosphere is completely changed with new look out in a foreign place with different culture and language. These will teach you thousands of lessons of life as students living independently for an extended period of time in a foreign country. At last students will return to their home country with new ideas, strengths, confidence and great understanding. It is really an amazing, beautiful and unique experience to live in foreign country.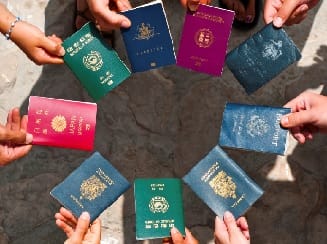 b) Learn New Language:
Because of exchange students are required to learn a new language as they never speak and heard before. It is just like a little child to learn from the beginning thus it provided an opportunity to become familiar with the foreign language of the state in which you reside. It also explores your knowledge and future career options.
c) Meet New Crowd Around the World:
As you are the part of exchange you will have an opportunity to meet other exchange students from a variety of countries. It is just like a fun place to meet new friends each and every day and they become very close to you in few days. You can share your feelings with them such like family members and may you will have a close relationship for your lifetime. It can be said that it is a wonderful experience to know the different group of people and it may be converted into great memories.
If we think the second aspect of this it can be said that you can get your second family in the abroad. Exchange students are used to living with a host family and they will provide you food and bed and take care of you just like family. Sometimes exchange students become the part of their families and create a long lasting relationship with them.
d) Educational Benefits:
Exchange programme provides the most important opportunity to enhance interest in global issues as well as broad knowledge of awareness, analytical skill. It provides you different kinds of courses which may not available in a home country. It also provides you international learning and knowledge to understand of different culture and community perspective. At the end exchange, students get a multitasking package of benefits of education in the host country and it will become helpful to them in future to build a successful career path.
Hence it can be said that this student exchange programme provides an excellent opportunity to students to achieve an education in abroad with great interest.
Most Searching Terms:
How Old do You have to be to be in a Student Exchange Program?
College Student Exchange Programs Scholarships
Reasons to Go on Student Exchange