Best Tastecard Restaurants London
Tastecard members can enjoy food at several participating restaurants at discount price of up to 50%. If you are frequent diners at restaurants, you can save considerably with tastecard membership. There is a tastecard app available on the cell phone which will let you search restaurants and reserve restaurant tables before going there.
Some of the best recommended tastecard restaurants in London are:
The Hill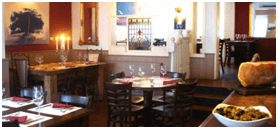 The Hill is a renowned restaurant located on Royal Hill, Greenwich London. It serves variety of food but mainly it focuses on Mediterranean food and has a bar too. It is a fantastic restaurant to visit, enjoy the contemporary traditional environment and relish varieties served. The food is costly normally, but with tastecard you get the food at much less price.
Funky Brownz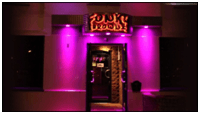 You get 50% off at Funky Brownz with taste card. It offers extensive selection Indian cuisine and drinks. There is a wide array of starters, main course and desert to relish. It holds a new generation of LED bar. The delicacies served are irresistible in taste. If you want to have good food as well as good times, Funky Brownz is a place you can count on. There are three Funky Brownz restaurants in London located at Belmont circle, Hendon and Hornsey. You will have a unique thrilling experience at it.
Prezzo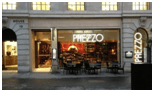 At Prezzo, you enjoy great Italian food. Being a tastecard member, you get served two meals for one. You will find exquisite varieties of pizzas, pasta and much more on Prezzo menus. Delicious desserts and refreshing ice creams will make it extra special. You can enjoy beautiful and stunning surrounding with irresistible meal and drinks. Prezzo restaurants are located at three places in the city of London.
Café Du Marche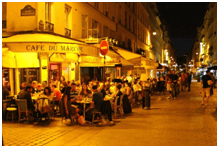 Café du Marche is a French bistro style restaurant located on Charterhouse Square in the Clerkenwell area of London. The restaurant is beautifully surrounded by Museum of London, ZSL London Zoo and St. Paul's Cathedral which makes it appealing to everyone. The restaurant offers a wealth of sumptuous dishes which include tartine of grilled Halloumi, flavoursome beetroot and hummus, divine grilled mackerel and much more to satisfy of any palate or appetite. The enchanting food, dessert and drinks make it a perfect eatery place to visit. Tastecard members enjoy 50% off to make it superbly priced. Moreover, you are served by attentive and friendly staff.
Chiquito – Watford

Chiquito is a famous South American restaurant and bar situated Woodside Leisure Park, Gartson, Watford. Tastecard members get 2 for 1 and are limited to 2 people.
It is a fantastic place to enjoy Mexican food. You will have a range of scrumptious options for brunch, lunch and dinner which include starter, salad, main course, dessert and drink. The food is prepared with great flavor to satisfy your taste buds.
Go to the tastecard recommended restaurant of your choice and enjoy the great taste and great varieties at much discounted price!
More Related Queries: