After Typhoon Ompong (Mangkhut) Video and Photos
You can see damage video and photos of very strong storm of this year, Typhoon Mangkhut. Typhoon Ompong reached mainland China on Sunday afternoon but before it, it affected Hong Kong and killing many people in the Philippines.
Mangkhut made landfall in mountainous areas, packing wind speeds of 260 km/h late at night. Red alert revealed in South China, 2.45 lakh people moved to safer places and 3,777 relief camps were built overnight for people. You can watch Typhoon Ompong Damage Videos of China, Hong Kong and Philippines at here.
Typhoon Ompong Damage Video 2018 from Philippines and Cagayan Valley:
Typhoon Mangkhut rips through Hong Kong and China – Video from Aljazeera
Typhoon Mangkhut Damage Video from YouTube:
Aftermath of Typhoon OMPONG – Luzon, Baguio, illigan
632 tourism sites and 29 thousand construction sites, including the casino city Macau was closed, 400 flights and the railway service canceled. China offers big-scale purchases to provide food and water supply to relief camps, emergency.
More than 64 people died and 45 were missing after Typhoon Ompong and thunderstorm accompanied by heavy rain at North of the Philippines. Following Typhoon Mangkhut, the waves were bouncing up to the top of the ocean, many homes and buildings collapsed, and there were also cases of landslides and trees collapsing. Due to these incidents many people are reported to have died due to debris. You can see Typhoon Ompong (Mangkhut) Photos at here.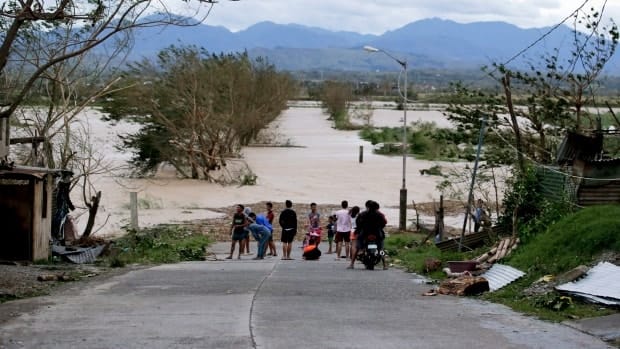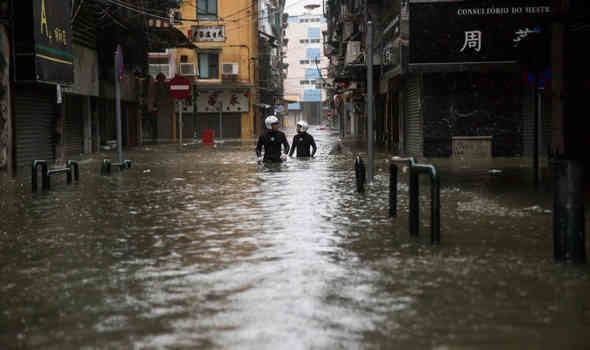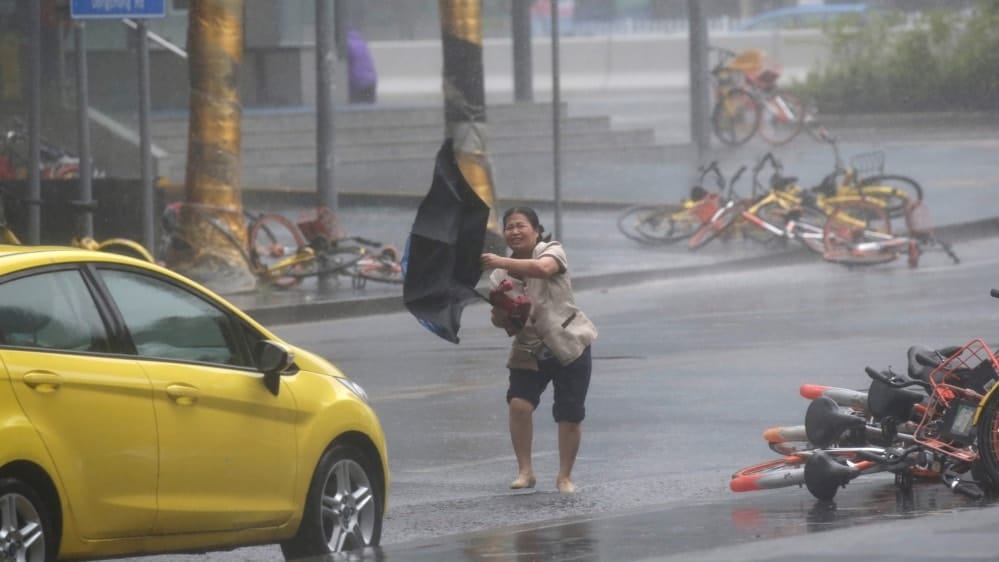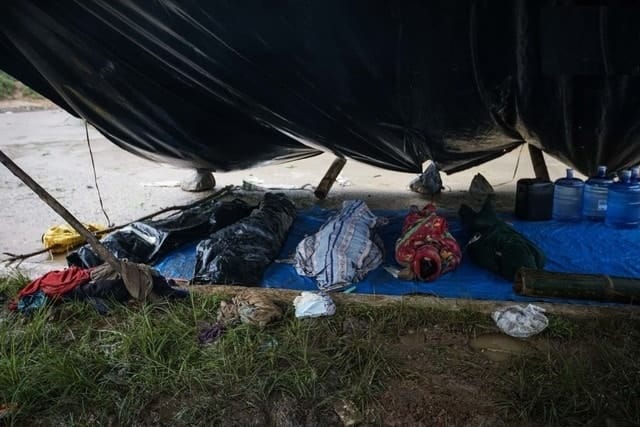 After doing damage in many areas of North Philippines Typhoon Ompong moved towards to the Guangdong of South China. Keeping in view aggression, China's National Meteorological Department has issued a red alert in South China. Meanwhile, China was shifted 2.45 lakh people from Guangdong to safer places. Not only that; but around 400 flights in Guangzhou, Shenzhen and Zhuhai also canceled. About 50 thousand boats were also recalled from fishing.
First time in Macau all the Casinos were closed. South China's total construction of 29 thousand construction sites was immediately closed and also 632 tourism sites were completely closed. In addition, the railway service between Guangdong and Hainan province was closed for security reasons.
The Hong Kong Observatory warned people to stay away from Victorian Harbor Landmarks, and said that in the next 10 hours Typhoon Ompong (Mangkhut) may strike aggressively anytime. A sand bag was also set up to slow down the sea water passing at residential area.
Some people in Hong Kong shared the Typhoon Ompong Damage Videos in social media, which clearly showed that due to this Mangkhut Hurricane, part of the old buildings was broken like a playing card palace. Construction was going on in many places, which broken due to hard winds. Hong Kong and the Chinese local authorities kept the various troops in the rescue work. Stay connected with wink24news for latest news updates.
More Related Queries: