New trend in China Encourages Women to Measure Waists against A4 Paper
There is a new trend among Chinese girls and young women becoming viral and bizarre on social media. The latest fad sweeping social media is that their midriffs should be no wider than a piece of A4 paper. It is inspiring women to flaunt their ultra-thin waistlines and has caught the fancy of tens of thousands young with all standing behind A4 paper and try to measure them.
The trend is attracting so many posting their photographs tucking a piece of A4 size paper down the back of their jeans trying to prove their waist is equal or narrower than the paper.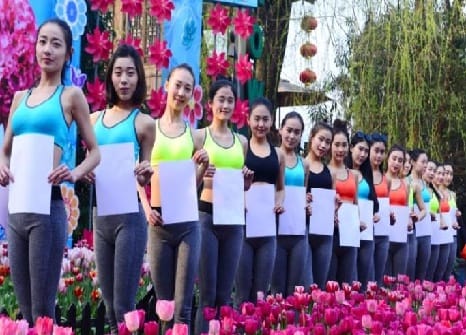 It seems the fad started in February on Weibo, a popular blogging site in China. A large number of Chinese people are joining the conversation on Weibo and sharing their views. Some are even making fun also by posting comments such as I am A3 a size smaller than even A4. Standard paper measures 8.27 inches wide and 11.69 inches long.
The Chinese woman is figure and beauty conscious and loves to have 'perfect abs'. This new online obsession has intensified it.
According to health science, such craze is unhealthy and can cause many health issues. It should be discouraged, especially among young women.
More Searching Terms:
Chinese A4 Waist Challenge a Paper-Thin Women
China A4 Girls Photos
New Trend Among Girls in China