Miss North Dakota Cara Mund Crowned Miss America 2018 Event Photos
Event Photos: Miss North Dakota Cara Mund wins the prestigious title Miss America 2018. She was declared a winner at an event held at New Jersey seaside resort in the Atlantic City on Sunday night. She is the first one from North Dakota to win the title. Here you can see Miss America 2018 event photos.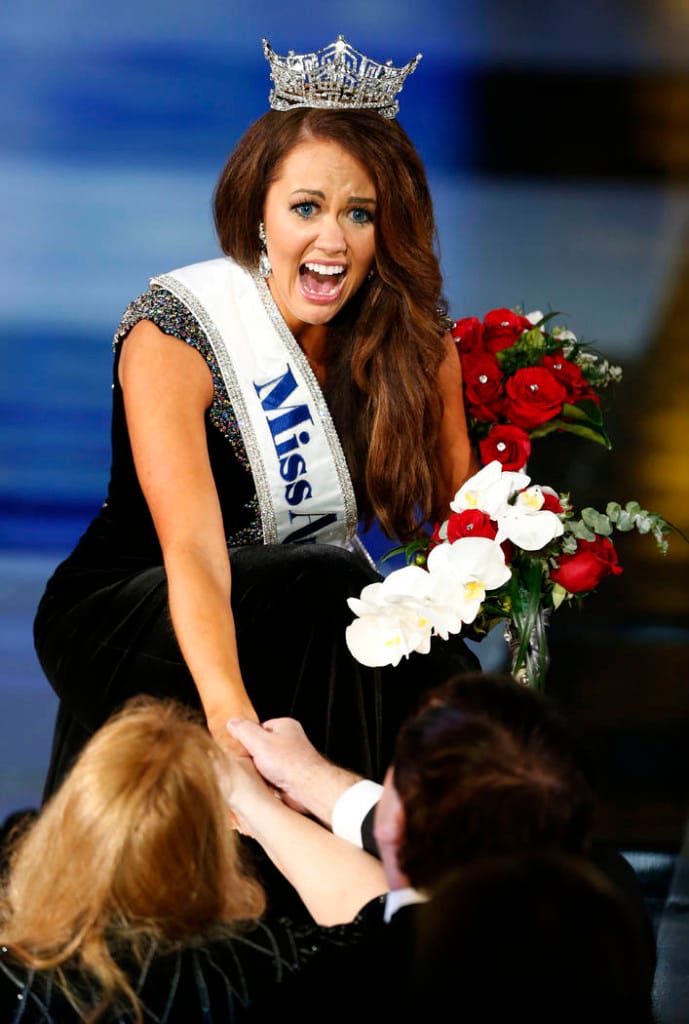 Mund, 23, has beaten 50 contestants to win the crown. She succeeds Miss America Savvy Shields. She made a history when she was named in top 5 finalists; she is the first one from North Dakota to make it. She said in a reply to an interview question that her first priority was to make it to top ten lists. North Dakota is the lesser represented state in the Miss America contest; only on three occasions, the state had made to top 10.
Before the preliminary round, a press conference was held. When she was asked about her goal in the life, she mentioned it to be the first woman elected governor of her state. She also wants to see more women elected to the government.
During the talent session, Cara Mund had a jazz routine to Michael Jackson's The Way You Make Me Feel which was very impressive.
During the question-answer session, Mund was asked about her opinion on Trump administration's decision to pull out of the Paris agreement. She answered boldly, "I do believe it's a bad decision". She said that when we know that climate changes are there, we need to be at the negotiation table and by rejecting the agreement we stay out of it. It was a wrong decision on part of United States to withdraw from it.
Mund is an Ivy League graduate from Brown University. She had her high school education with Philadelphia Eagles quarterback Carson Wentz.
Miss Missouri Jennifer Davis was declared first runner-up, followed by Miss New Jersey Kaitlyn Schoeffel, Miss District of Colombia Briana Kinsey Miss Texas Morgana Wood as 2nd, 3rd and 4th runners up.
More Related Queries:
Miss America 2018 event photos