Chase Bank Adds Support for Android Fingerprint Logins
JP Morgan Chase now supports Android fingerprint authentication to its customers through Chase mobile app updated on Monday. Now Chase fingerprint login is easy.
Most of the high end android phone now comes with fingerprint reader. Android provided its fingerprint authentication application program interface to app developers with its Android Marshmallow operating system released recently.
For a long time, the Chase has developed an app portal for all of Chase's banking products. To keep pace with the time, Chase implemented the feature as part of a software update to add the fingerprint support to its customers. They can now use fingerprint verification to sign in, though additional password authentication may be required to access certain functions within the app.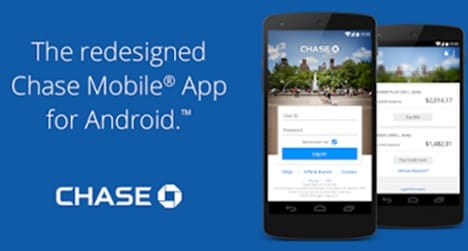 Chase has already provided fingerprint support on its iPhone mobile app since June 2015. It is credited as one of the first large U.S. banks to support this feature when it added Touch ID authentication for iOS users.
Chase customers' access to mobile base is about 23 million in 2015, which is 20% more than the previous year. Since 2014, Chase customers can check their balance through mobile app without entering password.
It requires Android 6.0 on your mobile to get benefit of the feature.
Bank of America also enabled fingerprint authentication to Android users last week, the support was made available to its Samsung users earlier.
Most Searching Terms:
Chase Mobile Log on Problems
Chase Mobile Banking Sign In/ App Deposit Checks