Virat Kohli Launches FanBox with Moto G Turbo: Fan Club Subscription for Cricket Lovers
Cornerstone Sport consultants and PrivyPlex, a Singapore-based fan-engagement company, PrivyPlex has partnered with Virat Kohli to launch a 'fanbox'. It is aimed to help the celebrity stay connected with his fans and followers and help them know the celebrities better. It is mainly aimed at the cricketer's fans and followers.
The FanBox is a "first-of-its-kind fan club membership concept". It comes with a Moto G Turbo Virat Kohli Edition smartphone with the 'Virat emblem' and a one-year fan club subscription. The smartphone is bundled as a part of the Virat FanBox and is priced at Rs. 16,999. According to the official sources, the FanBox will be available from the first week of May.
The Fan club membership provides an access to information and updates related to Virat Kohli. It also offers a chance to meet Virat Kohli in real-life at some of the special events and private chats through an app. You also get special offers on products and services.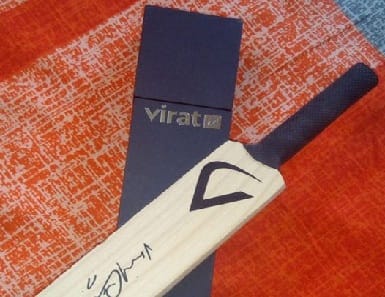 Addressing gathering at the launch ceremony, Virat Kohli said that he feels genuinely blessed with love and support that he get from his fans. And the Virat FanBox is his personal endeavor that will help him get closer to his fans. Virat is very excited about it and looking forward to engaging and interacting with the Virat FanBox club members.
According to Upmanyu Misra, PrivyPlex co-founder that they have developed the fanbox to share a strong bond of love and trust between Virat and fans and strengthen the bond further. It will help Virat to stay connected to them on a real-time basis.
PrivyPlex is a Singapore based company and the company plans to launch similar fanbox for six more global celebrities from sports and Bollywood world.
Most Searching Terms:
Virat FanBox Subscription Price