Google Launched Its New Video Calling App – Duo with Special Feature Called Knock Knock
Google Duo App Apk: Discovery of cellphones changed the connectivity scenario forever. As time passed the companies added new features and cell phones helped in connecting more appropriately and helped in other areas too. When video calling came in, it made the connection with the person, on another side of a call, more close and stronger.
Everyone is aware of video chatting services like Facebook Messenger app, Skype and much more. One more name has entered this queue and its Google's new video calling app called Duo. The app is available for both, Android and iOS.
However, this is not the first time Google is launching video calling. Google offered video calling many years ago through its Hangout app. Duo is different from Hangout video calling as it (Duo) is for one to one video calling whereas Hangout provided group video calling.
Though the Duo app was already announced in May, it has been released on 16th August, Tuesday. If your phone works on Google Android operating system or you use Apple iPhones, then this app will be free for you.
Duo app is simple as it only requires your number and you can contact anybody in your contact list. Signing up is easy as you do not need any separate account.
The app is fast and reliable too. Google claims that it connects quickly and work efficiently even if a network is slow. If you are attending a call the app will automatically switch itself between Wi-Fi and mobile data.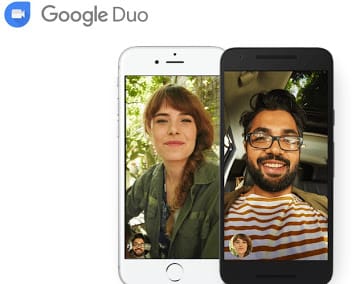 The special feature of Duo is Knock Knock, that differentiates it from other video calling app. With the help of this feature, one can see the person who is calling you and know why he/she is calling for, even before you actually pick the phone. For security purpose, all the Duo calls are the end to end encrypted. However, Android users will be able to see knock knock video on their home screen by default whereas the Apple users will get a notification on top of their screen and will have to open the duo app and then will see Knock Knock.
Duo app is more friendly and versatile. For instance, your friend has iPhone and you a regular Android Phone. Your friend cannot call you using his/her Facetime app as it will not work on your phone. But with the help of Duo app, you and your friend can do video calling irrespective of phones you two have. Google rightly said, "You shouldn't have to worry about whether your call will connect, or if your friend is using the same type of device as you are."
Google apps work more efficiently on Android phone as compared to iPhones. Hence, this seems as Google's strategy to attract iPhone users to Android phone. Google's head of communication products, Nick Fox, made it clear that the main purpose of creating Duo is to increase the trend of video calling among Android users. He also confessed that attracting iPhone users was a secondary purpose.
However, Apple does not seem to be worried by any moves taken by Google. Apple's chief executive, Timothy D. Cook said that the rate at which people are shifting from Android to iPhones is highest of all time. He said, "Our year-to-date iPhone sales to switchers are the greatest we've seen in any nine-month period."
It is too early to say anything about Duo right now. At this time we cannot compare it (Duo) with FaceTime or any other app, as a matter of fact. We have to wait for Duo's review, for quite some time. The single button approach is the positive and strong point of Duo.
Most Searching Terms:
Google Duo Mobile
Google Duo Apk/ App