InFocus Launches Range of LED TVs Starting Rs. 9,999
InFocus, the US based Company in India has launched a range of budget LED TVs. They offer almost all the features that other peer TVs offer at the very low price. Consumers can now enjoy LED TVs with the low budget. Their official website is www.infocusindia.co.in for online buy InFocus LED TV or any other services.
InFocus 24-inch LED is made available at Rs 9,999, 32-inch LED at 15,999 and 50-inch model at Rs 34,999. InFocus is also introducing 60-inch model priced at Rs 69,999. 24-inch and 32-inch LED TVs are equipped with WXGA displays, whereas 50-inch and 60-inch models have full HD panels. 24-inch model features 1 USB and 1 HDMI port, whereas three other models feature 2 USB and 2 HDMI port.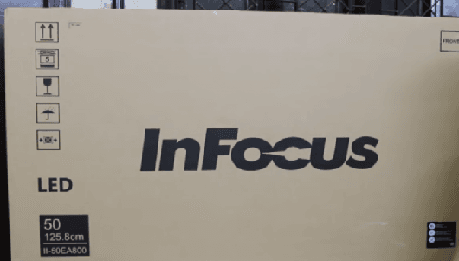 InFocus LED TVs are manufactured with Smart UV2A technology that eliminates light leakage and comes with A+ grade Direct LED Backlit panels that offer great picture quality with the best contrast ratios.
The interesting fact is that InFocus has offered "a free demo at home" and it is the first time some TV manufacturer has come with such approach. InFocus has collaborated with Snapdeal, the online retailer.
FoxConn is the manufacturer of InFocus LED TVs. InFocus had introduced smartphones in India year back and was quite successful. FoxConn was the manufacturer of these smartphones too.
More Searching Terms: