DJI's New Phantom 4 with Smart Collision Avoidance, Automatic Flight Modes, and a Host of Other Improvements
DJI has introduced a newly redesigned drone Phantom 4 which is definitely going to catch fantasy of UAVs (unmanned aerial vehicles) lovers. Earlier drone Phantom 3 had an issue related to collision control which has been handled tactfully in the new Phantom 4 and it can avoid collision smartly. Check New Phantom 4 release date the US, UK and price with reviews.
Phantom 4 is a step forward to autonomous aircraft in the true sense. For collision control, it is equipped with 5 cameras, one main 4K camera onboard to capture video with two cameras on the front and two on a bottom. The images captured to create a 3D view which is perceived by computer vision software that helps navigate it.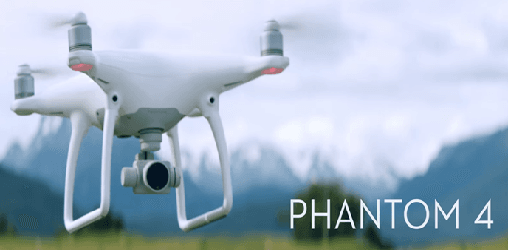 Phantom 4 has sonar sensors fitted on front and bottom of to help identify an object fifty feet away from it. The object sensing system will sense an object and smart software will guide to avoid a collision. It tries to find an alternate route around the object, if it can't find one, then it will just hover over the place. This works for forward flying, you have to be careful in case of backward movement.
DJI has also added an autopilot and follows mode features to Phantom 4. Now you can pick up any subject and follow anything such as bike, car, animal etc. without using ground-based GPS system. Another smart feature is 'tap fly'. You can tap any location on the video stream and Phantom 4 will fly to it overcoming any obstacle.
Phantom 4 is speedier than its previous models. It can fly now 44mph, the previous model had a speed of 35 mph. The battery life is also improved by 25%, now it can fly for 28 minutes. The maximum range it can cover is 3.1 miles.
Phantom 4 is also designed in a classic look with the sweeping curve, elegant lines and polish shells that will attract flyers as well as photographers. It can be ordered at $1,399 at DJI store and Apple store.
More Searching Terms:
DJI Drone Phantom 4 Review/ Standard Range Extender
DJI Phantom 4 Release Date US, UK, Price