Kate Winslet Sports Indian Designer Nirav Modi Jewels in her Oscars Look
Famous actress and singer Kate Winslet walked red carpet very gracefully at the 88th Academy Award Ceremony. She was looking stunningly beautiful adorned in diamond jewellery designed by Nirav Modi jewels. Here you can see Kate Winslet jewellery in her oscar look 2016.
Academy awards were held at the Dolby Theatre in Hollywood, Los Angeles. Academy awards are the most prestigious awards and everybody waits for it with abated breath.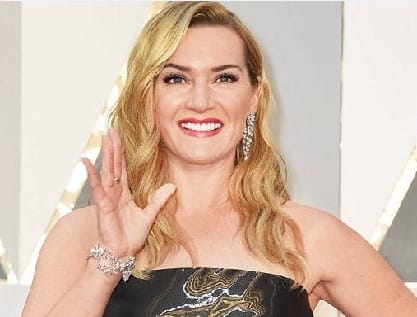 Kate Winslet is nominated for best supporting actress for her role in " Steve Jobs". She was wearing "Luminance Bracelet and earrings" and two carats "Pear Celestial Ring" to add charm to her Ralph Lauren dress. The jewellery was studded with 100 Carat diamonds beautifully crafted.
Nirav Modi Jewels is an Indian luxury brand name that has its presence across the globe. His jewellery is excellently crafted with the unique design. He always comes up with an innovative and delicate design that gives the feminine touch to the modern woman.
Nirav Modi has a great legacy from his family who were in the diamond business for more than 100 years. He also has a passion for creating beautiful jewellery for the woman.
Kate Winslet is the recipient of an Academy Award, an Emmy Award, and Golden Globe Awards and admired by all.
More Searching Terms:
Nirav Modi Jewellery Designer
What Movie did Kate Winslet Won an Oscar for