Kesha Performed an Emotional Cover of Lady Gaga's 'Til It Happens to You'
Kesha performed an emotional song "Til It Happens to You," at Humane Society Gala Ball in Los Angeles on Saturday, May 7. The Oscar-nominated track was co-written by Gaga and Diane Warren for documentary The Hunting Ground which is focused on campus rape in the United States.
Kesha had tears in her eyes as Warren started to play the powerful tune on the piano. She told the audience, "I want to dedicate this song to every man, woman, child [and] animal that has ever been abused."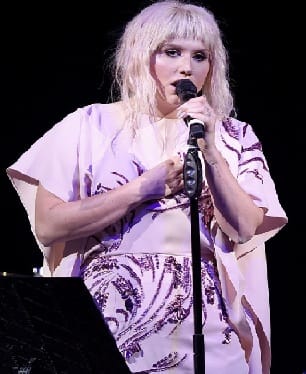 As Kesha sang, compelling clips of caged animals were being played on the screen behind her. The 29-year-old performer received a standing ovation as she concluded the song before hugging Warren. Lady Gaga herself approved Kesha by twitting on her tweeter.
Kesha is going through a legal battle with producer Dr. Luke, whom she accused of sexual and verbal abuse. Dr. Luke has denied the charges. Throughout the legal strife, Kesha has received support from many high profile celebrities that includes Gaga too.
She has recently teamed up with Zedd at Coachella, where the duo performed "True Colors." A studio mix of Kasha's rendition was released at the end of April is the fourth single from the EDM producer's album.
Most Searching Terms:
Kesha Live Performance Video 2016