FDA Issues New Regulations for E-Cigarettes and Other Tobacco Products
The U.S. Food and Drug Administration issued new regulations for tobacco products like e-cigarettes, hookah tobacco, cigars and others. The regulations will affect the manufacturing, ingredient labeling and also restricting the sale of tobacco products to the age group below 18.
HHS Secretary Sylvia Burwell said "We have more to do to help protect Americans from the dangers of tobacco and nicotine, especially our youth. As cigarette smoking among those under 18 has fallen, the use of other nicotine products, including e-cigarettes, has taken a drastic leap. All of this is creating a new generation of Americans who are at risk of addiction." He added "Today's announcement is an important step in the fight for a tobacco-free generation – it will help us catch up with changes in the marketplace, put into place rules that protect our kids and give adults information they need to make informed decisions."
FDA planned to regulate two years ago but has announced these concrete regulations for the first time. The new regulations have been made to control the use of e-cigarettes among teens as the rate of its usage is increasing among them. Tobacco has become health threat to public.
One of the regulations among many was to prohibit the sale of tobacco products to minors. According to the FDA this will come into force within 90 days. Before this there was no rule that could prevent retailers from selling tobacco products to the minor.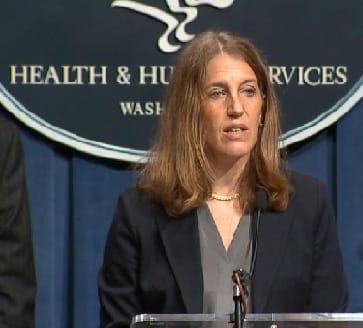 According to the new rules, unless the product was in market as of Feb. 15, 2007, manufacturer will have to show that their product meet public health standard set and receive marketing authorization from the FDA.
The first Surgeon General's report came out in 1964 that warned Americans about the risks which were linked with consuming tobacco. Federal government and public health community have been fighting to protect people from the dangers associated with the use of tobacco. Tobacco prevention and control has successfully saved around 8 millions lives in last 50 years.
In 2009, congress passed bipartisan Family Smoking Prevention and Tobacco Control Act (TCA). With this, FDA got authority to regulate the manufacturing, distribution and marketing of tobacco products.
Director of FDA's Center for Tobacco products, Mitch Zeller, said "This final rule is a foundational step that enables the FDA to regulate products young people were using at alarming rates, like e-cigarettes, cigars and hookah tobacco, that had gone largely unregulated." He added "The agency considered a number of factors in developing the rule and believes our approach is reasonable and balanced. Ultimately our job is to assess what's happening at the population level before figuring out how to use all of the regulatory tools Congress gave the FDA."
FDA Commissioner Robert M. Callif said "As a physician, I've seen first-hand the devastating health effects of tobacco use." He added "At the FDA, we must do our job under the Tobacco Control Act to reduce the harms caused by tobacco. That includes ensuring consumers have the information they need to make informed decisions about tobacco use and making sure that new tobacco products for purchase come under comprehensive FDA review."
FDA's steps to regulate the use of tobacco products were appreciated by many health groups whereas some were disappointed as FDA did not take further action.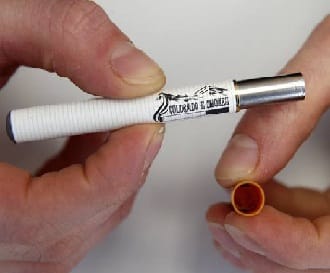 The American Academy of Pediatrics also appreciated the regulations but said FDA to still do more for the issue. It said "More work must be done now as e-cigarettes become more and more common in households and communities around the country." It also said that Fda passed up critical opportunity to prohibit the sale of tobacco products coming in flavors like cotton candy , gummy bear and grape to prevent marketing tactics that target children. The academy also looks forward to a law –the child Nicotine Poisoning Prevention Act –taking effect this summer that will require child resistant packaging on liquid nicotine containers."
President Dr. Jennifer L. Howse, March of Dimes, said "E-cigarettes are clearly tobacco products, and they should be strictly regulated as such." He added "Lack of regulation has allowed these products to be marketed and sold without limits, including to pregnant women and youth."
Although, FDA expects that the new regulation will take time to get implemented as manufacturer will continue to sell their product for around two years before submitting it for review to FDA. Then, FDA will need around an year to review the product.
Most Seaching Terms: