Panama Papers: Millions of Leaked Documents Reveal How World's Rich and Powerful Hide their Money
Millions of documents, dubbed as "Panama Papers" have been leaked disclosing inner workings of the Panama-based law firm named Mossack Fonseca, one of the most secretive law firm. These documents have exposed money laundering and tax invading from many current and former heads of States. Panama Papers list of names now available online.
A massive leak containing about 11.5 million documents has revealed a global web of corruption. The leaked papers show links to offshore dealings of many powerful people in the world that includes the former president of Egypt, Hosni Mubarak, the current president of Syria, Bashar al-Assad, the former Libyan leader, Muammar Gaddafi, close aides to Russian president Vladimir Putin as well as celebrity Barcelona forward Lionel Messi.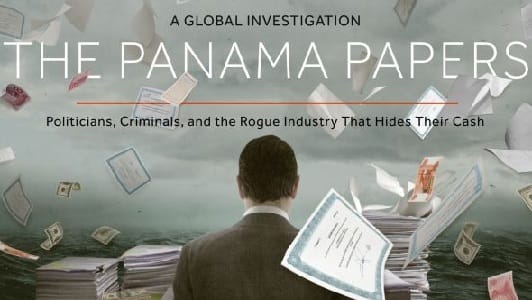 Elected officials in the UK that include Baroness Pamela Sharples, the MP Michael Mates and the former deputy chairman of the Conservative Party Michael Ashcroft have been accused of involved with the law firm. They have denied the charges of working with the firm or any financial dealing with the offshore companies.
Initially, the papers were leaked via the German newspaper Suddeutsche Zeitung to the ICIJ and the leak is the biggest blow to the offshore world. The sources of the leak have not been identified yet.
The leaked documents also accuse the prime minister of Iceland, Sigmundur Gunnlaugsson of hiding millions of dollars in Iceland's banks via an opaque offshore company and has undeclared interest in the bailed-out banks in the country. Mr. Gunnlaugsson and his wife bought Wintris, an offshore company in 2007 and they have charges of undeclared interest when they entered Parliament. Gunnlaugsson has denied any charges saying he or his wife has done nothing illegal.
Offshore companies are often based in countries such as Panama. They have their own tax rules. They have very low tax rates and do have tax loopholes. It also allows a large amount of money transaction without revealing identity to the public.
International Consortium of Investigative Journalists (ICIJ) has listed 140 politicians linked to offshore companies from more than 50 countries that include Argentina, Georgia, Iraq, Jordan, Qatar, and Ukraine.
Most Searching Terms:
Panama Papers List of Names