Fall in love again with the wingstop's new chicken sandwich offered in 12 bold flavors, now available nationwide.
A Closer Look At Wingstop
Wingstop Inc. (NASDAQ: WING) was founded in 1994 and is headquartered in Dallas, TX. Wingstop operates and franchises more than 1,850 locations worldwide.
The Wing Experts are dedicated to serving the world through an unparalleled guest experience and use of a best-in-class technology platform, all while offering traditional and boneless wings and tenders, always cooked to order and hand sauced and tossed in fans' choice of the brand's bold, distinctive flavors.
Wingstop's menu contains signature sides including fresh-cut, seasoned fries, and freshly-made ranch and bleu cheese dips.
In the fiscal year 2021, Wingstop's system-wide sales grew 20.2 percent from the previous year to approximately $2.3 billion, marking the 18th consecutive year of same-store sales growth.
With a goal to achieve Top 10 status in the global restaurant industry, their system is comprised of independent franchisees, or brand partners, who account for nearly 98% of Wingstop's total restaurant count of 1,858 as of June 25, 2022.
The key behind this business's success and customer admiration stems from The Wingstop Way, which includes a system of core values consisting of Being Authentic, Entrepreneurial, Service-minded, and Fun.
The Wingstop Way extends into the company's philosophy of engaging the environment, the community, and the shareholders.
Strengthening in 2021, the Company was ranked 1 on Technomic 500's "Fastest Growing Franchise" and 22 on Entrepreneur Magazine's "Franchise 500," maintained its certification as a Great Place to Work, was named a finalist for The Innovation SABRE Award's Best New Product Brand Launch category for its thigh stop campaign and was listed on Fast Company's "World's Most Innovative Companies" list ranking 4 in the dining category.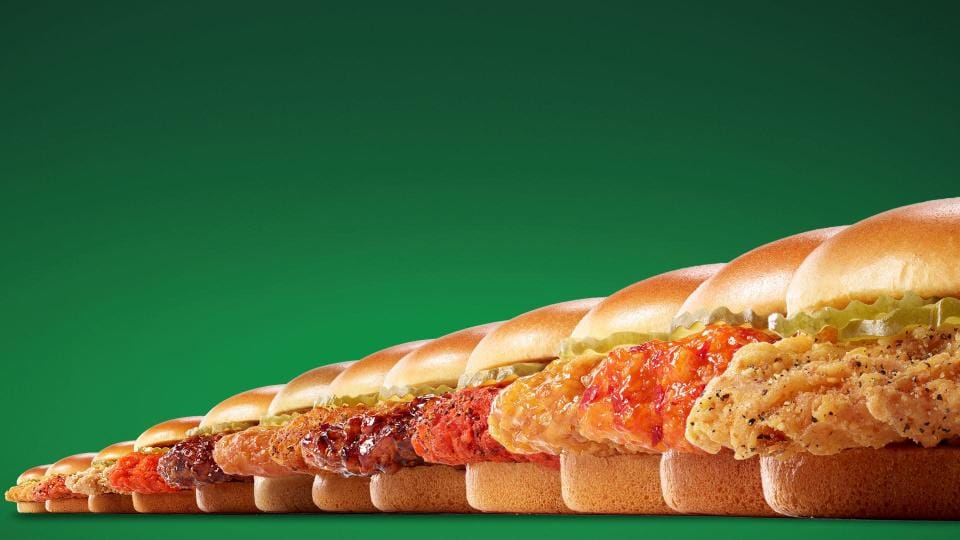 Wingstop's New Chicken Sandwich: What Makes It Special?
Wingstop is "calling for a breakup" between its consumers and its current menu items by introducing its own signature chicken sandwich nationwide.
The sandwich, spread across two toasts, comes in all of the chain's dozen dietary preferences, from lemon pepper to mango habanero.
Wingstop's expanding The Flavor Experts nationwide brand represents an opportunity to bring new guests to the establishment by showcasing our position as The Flavor Experts, and rewarding our existing customers with some menu innovation.
The sandwich costs $5.49, and the combination with a drink and fries costs $7.99.
Since a number of fast-food restaurants have released their own fried chicken sandwiches in the past several years, a number of chicken sandwiches have emerged as menu options with multiple fast-food chains.
Wingstop announced the release of their breaded sandwich, which comes in one of three plain or spicy varieties.
Fans will wish ready to leave their inconsiderable, exhausted regular weekday lunch.
As part of the release, Wingstop announced people can mail an open letter to their sandwich to Wingstop via ChickenSandwichSplit.com.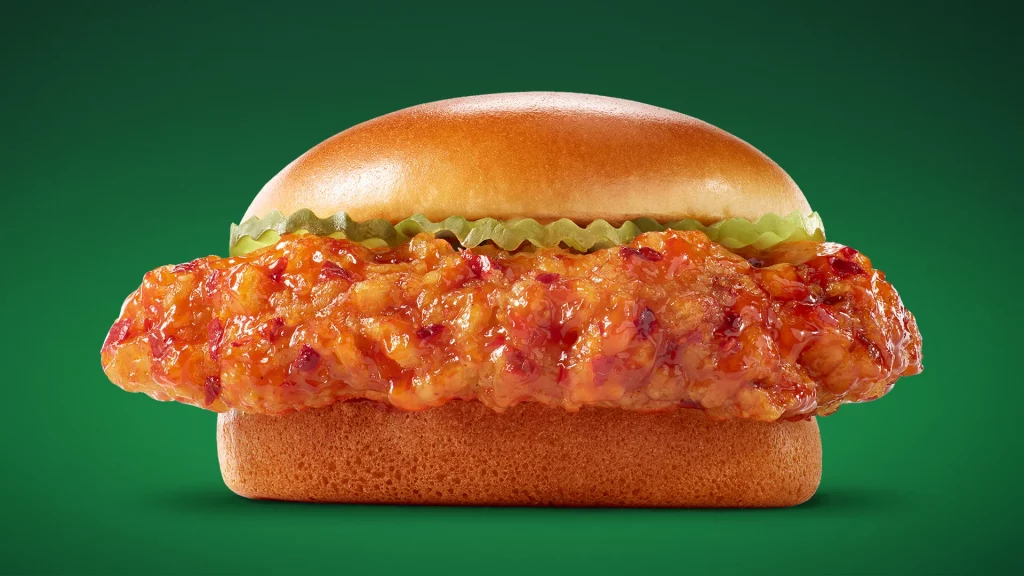 The first 100,000 fans to "make their split official" before Sept. 5 will receive a code for a free sandwich.
Wingstop is so confident in its product that they've incentivized wing lovers to leave their current chicken competitor to find a new favorite sandwich.
Wingstop launched its online Thighstop campaign after a year had passed; selling the cut of the chicken thigh that was in high demand instead of the wings. Read more articles on wink24news.