Top Wedding Destinations in the World
Weddings have become grand events nowadays. People spend lots of money to make their marriages a lifetime event to remember. Some people like to book halls and other venues in their locality and some plan up for destination weddings. If you too or your near one is planning the same, have a look at the most exotic, luxurious and scenic list of destinations around the world to plan your wedding.
1. Italy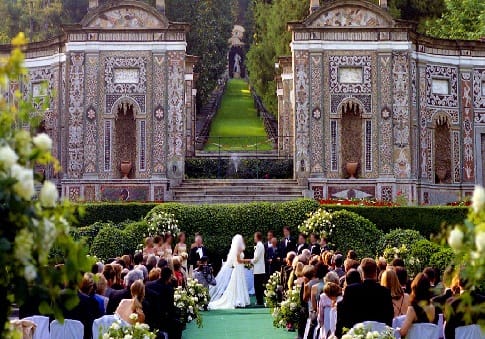 Whether it is the romance of Venice and Rome, Lucia estate –two eighteenth century villas with views of Alps or Amalfi's stunning coast, the list of wedding destination in Italy goes on and on. September and October are the best seasons to plan your wedding in Italy.
Walking through streets of Naples's old Spacca Quarter can make your wedding most memorable. Tuscany can make your destination wedding unforgettable. Beautiful scenery and rich culture and cuisine make your stay satisfactory.
2. Jamaica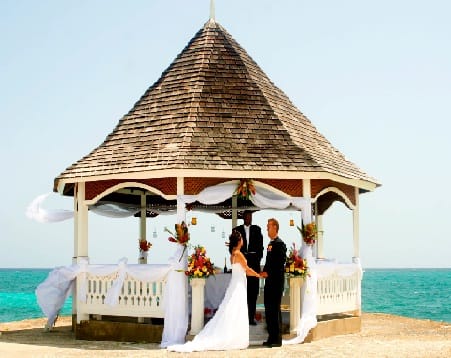 Fun filled the atmosphere,palm trees and beaches and beautiful resorts Jamaica provides you with all. This is one of the best places and affordable too to marry.Couples come here for intimate marriages as well as ones which involve hundreds of guests.
Marriage packages are available at almost all hotels which provide an option of beach or garden venues. Resorts of Montego Bay, gardens and waterfall of Ocho Rios and more provide you best scenic locations for the wedding.
A couple can marry here after a stay of 24 hours. They have to pay $50 for a marriage license ,have to show their passports and copies of their birth certificate.
3. New Zealand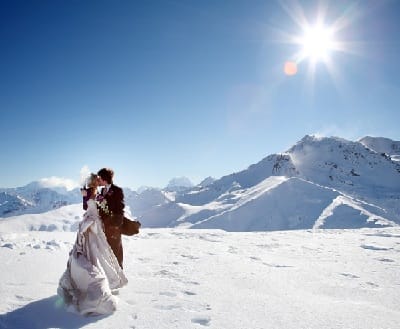 Beautiful landscapes, golden beaches, wildlife sighting and Great Barrier Island, New Zealand has all this. It is known for spectacular landscapes and adventurous spirit which can make your special occasion more special.
This place is heaven for water lovers. The country has beautiful lodges, gourmet food and exotic wines. December, January and February are warm whereas July and August are cooler months.
4. Fiji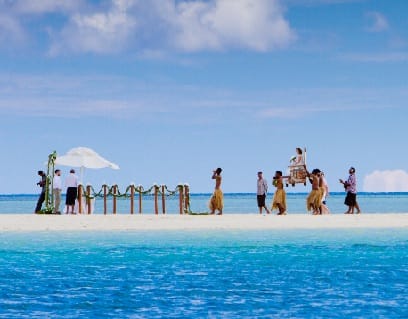 Fiji remains one of the favourite spots for weddings and vacations. There are around 332 scenic islands to choose from.
The Tokoriki Island Resort in the northernmost part of Mamanuca islands was nominated as most romantic hotels in the world.
Fiji has rich sea life and people there are really friendly. The best time to plan your marriage here is from May to October.
5. South Africa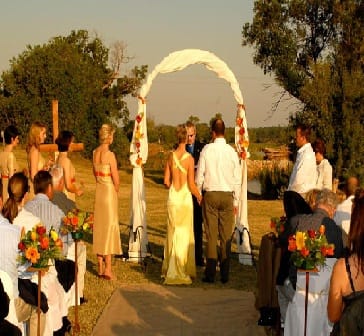 Wedding in South Africa is hard to beat. Ulusaba, a game reservoir, at the border of Kruger National Park is a once in a lifetime destination. Monkey filled forests,deserted islands and Capetown attract tourists.
December to February is best for beach weddings whereas if you want to entertain your guests with games plan your wedding in winters.
South Africa is best for couples who love adventure.
6. France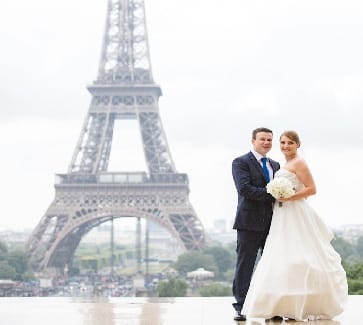 Who would not like to tie knot in world's most romantic city.? Yes, we are talking about Paris. If you are planning a dream destination wedding, this is the place. The `City of Lights' has many landmarks where people exchange vows,especially the Eiffel Tower.
Just two hours away from Paris there are beautiful and historic villages, castles, wines, good food and charming people. If you are looking for perfect wedding plan it during the months of April and June.
7. Srilanka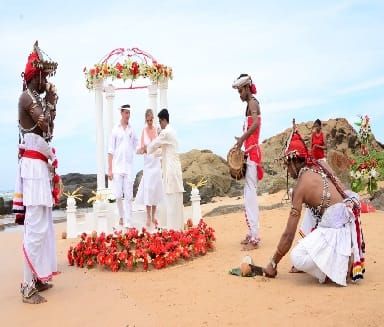 Srilanka has been voted as favourite overseas wedding destination again and again. Srilanka offers Indian Ocean views and weather and culture and adventure in the relatively smaller island.
You can choose from the number of beautiful resorts across the country. Beaches and mountains provide excellent views across the country.
Avani Resorts, which was awarded luxurious hotels in the world or Suites at Reef Villa and Spa admist tropical garden are some of the beautiful destination to think about.
8. Canada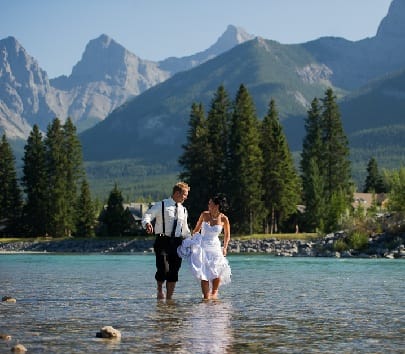 From stylish cities to beautiful mountain scenery, Canada has something for everybody.
Qubec city's status as a Speaking World heritage site is a special destination altogether.
Hotel DE Glaceis a fairytale place.
Here a magical setting is created from ice and snow every year and is completed with own ice chapel.
9. Mauritius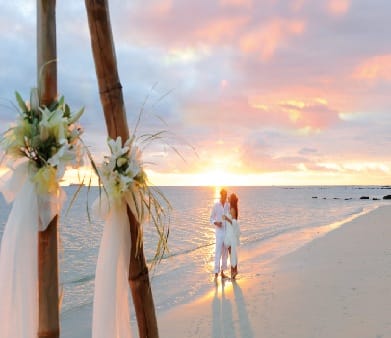 Mauritius is one of the favourite wedding destinations in the world.
Mauritius offers a variety of dream venues for your wedding celebration.
White sand and turquoise sea guarantee you perfect photographs.
You can opt to marry on the waterfront or tropical gardens.
Don't forget to have your spa done at Shanti Maurice, one of the awarded spas.
10. Hawaii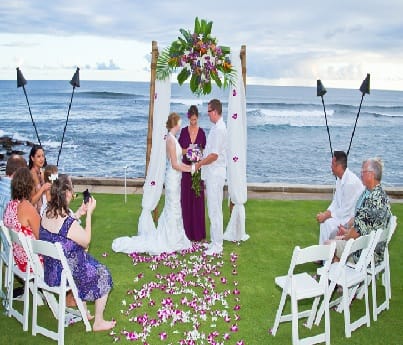 Hawaii islands have many locations for your dream destination wedding.
Beautiful beaches mountains and cliffs, most dramatic sunset and year round good weather make Hawaii a very popular place for weddings. All you need is photo IDs and a fee of $60.
Now you have a list of most desirable places for your destination wedding. Sit with your loved ones and keeping in mind your budget, decide a place from the list above.
This will make your destination wedding an unforgettable event for you and your loved ones.
Most Searching Terms:
Top Wedding Destinations in the World
Wedding Decoration Ideas/ Decorations/ Dresses