Hillary Clinton Biography
Hillary Clinton, a candidate for the Democratic nomination for the President of the United States in the 2016 election is a powerful woman and a force to be reckoned with. She is the wife of the 42nd President of the
United States Bill Clinton, and was First Lady of the United States during his presidency from 1993 to 2001. Here you can find all about Hillary Clinton's life facts, family background and history.
Hillary Clinton has served as secretary of state, senator from New York and was the first lady of Arkansas. She is a law professor, a practicing lawyer and an activist. Above all, she is a humanitarian.
Early Life of Hillary Clinton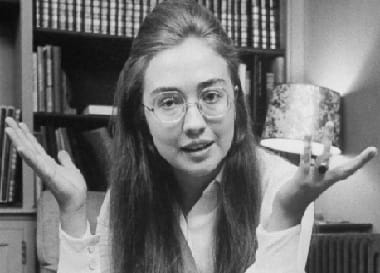 Hillary Clinton was born to Hugh Rodham and Dorothy Emma Howell Rodham on October 26, 1947, in Chicago, Illinois in the United States. She has two brothers and she is the eldest daughter. She studied at Wellesley College, was active in student politics and elected senior class president there. She then attended Yale Law School and graduated with honors in 1973. Then she enrolled at Yale Child Study Center and took post-graduate courses on children and medicine for one year.
As a young woman, Hillary was active in young Republican groups and campaigned for republican president. She took various jobs during her summer vacation as a student. In the summer of 1972, she worked in the western states for the campaign of Democratic presidential nominee George McGovern.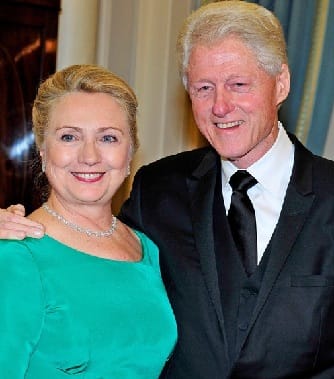 Hillary married to her law school colleague Bill Clinton on October 11, 1975. She gave birth to their beloved daughter Chelsea Victoria on February 27, 1980.
The National Law Journal listed her one of the 100 most powerful lawyers in America in 1989 and 1991.
Clinton was elected to the U.S. Senate in 2001and she was the first American lady to ever win a public office seat. She served as a U.S. senator from 2001 to 2009.
In 2007, Hillary Clinton had announced her plans to run for the presidency for the upcoming election in 2008 but conceded the nomination later. After winning the national election, President Barack Obama appointed her as the Secretary of State. She also served as a member of his cabinet from January 2009 to 2013.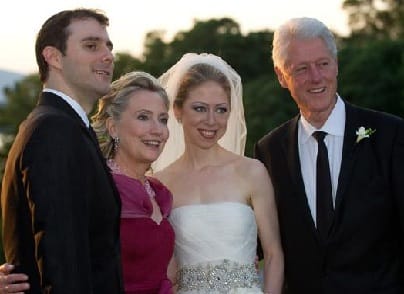 In 2015, she has announced her plans to run for the U.S. presidency one more time. If elected, she will make a history as the US is yet to have a lady President. If comes to the power, she wants to break down the barriers holding Americans back and has plans to build ladders of strong economic for everyone.
Hillary Clinton works for humanity and supports many charity foundations such as American Foundation for AIDS Research, Clinton Foundation, Bill and Melinda Gates Foundation, American India Foundation, Barbara Davis Center for Childhood Diabetes, Women in The World Foundation and much more. She runs Human Rights Campaign too.
More Searching Terms:
Trump vs Hillary/ News Now