Netflix Orders 'Ultimate Beastmaster' Competition Reality Series with Sylvester Stallone
Netflix has expanded its gamut of entertainment offering with its new reality series, an athletic competition series titled 'Ultimate Beastmaster'. The series features Sylvester Stallone and it will include top athletes from several across the globe. Netflix is already offering scripted dramas and comedies, documentary series and talk show.
The series will have athletes running through a "demanding" obstacle course that changes with every episode. The best performers from the world will come together to compete for the title of "Ultimate Beastmaster."
The first ever reality show from Netflix is being created and produced by Sylvester Stallone and Dave Broome. The series is going to be 10-episode event and features 108 competitors from six countries: U.S., Brazil, South Korea, Mexico, Germany and Japan, 18 from each country. Viewers globally will be able to watch all the 10 episodes simultaneously on Netflix.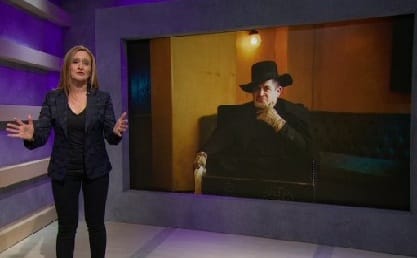 Each episode will be one-hour long and feature twelve competitors from each nation participating. One winner will be selected at and crowned as a "Beastmaster' at the end of each episode for 9 episodes. In the final episode of the season, all nine winners from each episode will compete with each other and one among them will be crowned as the 'Ultimate Beastmaster'.
According to producers, Ultimate Beastmaster is going to be "one of the most physically demanding obstacle courses ever devised." Dave Broome, co-producer of the series says the new reality show from Netflix considers it as a revolutionary concept and adds that it is an opportunity he couldn't resist. Producer Stallone also says in her statement, "The world will watch in awe as amazing competitors from around the globe overcome gruelling physical challenges, and in the process become champions and heroes".
Most Searching Terms:
Watch New Reality Series 'Ultimate Beastmaster'
Sylvester Stallone and Terry Crews