Amazon and Pandora All Set to Shake Up the Streaming Industry by Reducing The Price by Half
Video or music streaming service providers are increasing and with them is increasing competition between them. The service providers come up with new offers and promotions. According to the reports by The New York Times, Amazon and Pandora are all set to launch new music streaming services at cheaper rates. However, none of the two streaming providers commented on the report. Here we discuss on Amazon and Pandora Media's new versions of streaming music services price and reviews.
It is believed that they will offer the streaming services at prices that are almost half of what others charged. The two companies are believed to charge as low as $ 5 per month as compared to $10 charged by others.Talking about the Seattle-based company, Amazon, the $5 per month subscription will only be available to users having Echo speakers.
Both the companies are in touch with music labels, negotiating on diverse music catalogue. Pandora is believed to have already signed deals with Comcast Corporation. It is believed to launch two streaming services.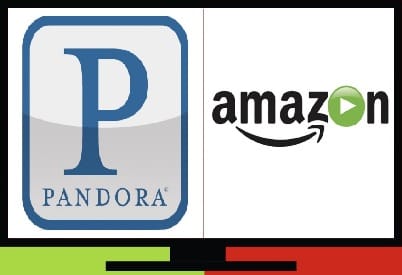 One service will be charged at $10 per month and will offer an unlimited selection of songs and also one can create the playlist. With this Pandora will come in direct competition with Spotify and Apple Music. The second service will be charged $5 per month with limited menu options for songs and playlists.
The reduction in the pricing by Amazon and Pandora is sure to shake up the streaming industry. According to the reports, the streaming revenues were high to 45.2 percent in the last year which is expected to increase further.
For years now the pricing structure of the streaming service has been rigid. It has been fixed to around $10 per month by most providers. Many times people in the business have said that this pricing is too high for casual listeners. With this news of low pricing for streaming, one can hope that scenario will change and users will now be able to listen to some good music at lower rates. Fingers crossed.
Most Searching Terms:
Pandora Streaming Media Player
Amazon and Pandora's New Music Streaming Services
Pandora Media Music Streaming Devices UK