BMW Launches Its Second Generation X1 in Delhi Auto Expo 2016
BMW has launched its new generation X1 at 2016 Delhi Auto Expo. When they launched its first X1 in India it was said to be the most affordable BMW and customers entered into luxury car segment affordably. But the earlier BMW X1 was sold with rear wheel drive and looked little like SUV. But in new BMW X1 things have changed for better. Here you may check BMW X1 2nd generation photos, cargo space, ground clearance and reviews.
The new generation BMW X1 looks more like SUV now. The new X1 is 53mm taller than the previous one. The front seat is raised by 36mm which provides the better view of the road. Due to increase height, interior space is increased.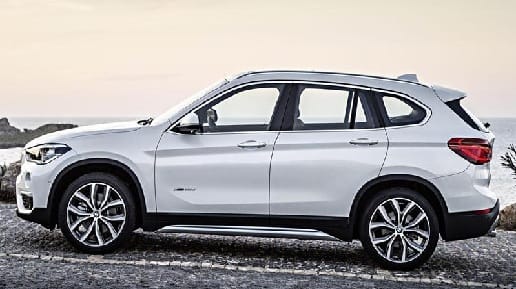 The new BMW is wider by 2.3cm. The wheelbase has been increased by 90mm and due to these small changes cabin space is increased significantly. New UKL1 front wheel drive platform has helped to increase the wheelbase. Ground Clearance is increased from 179 to 183mm. With the foldable rear seats, the new X1 has an increased space of 1550 liters.
The dashboard has the 6.5-inch colour display in the center. This is controlled by the iDrive command that is placed between the front seats. There are Driving Experience Control buttons to choose from three driving profiles which are the comfort, sport and Ecopro. Here is leather upholstery and electrically adjustable seats inside.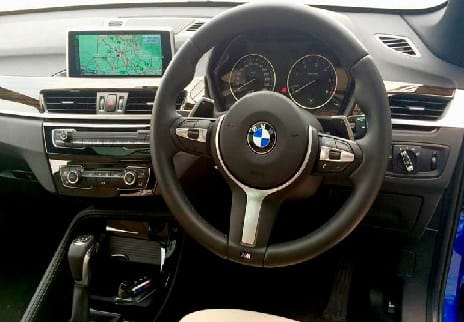 The engine is 2.0 litre 4 cylinder turbocharged unit mated to an 8-speed dual clutch transmission. This engine is said to be 17 percent more efficient than the previous one. For now, the diesel engine car will be sold and petrol variant will be introduced later.
The price of new BMW X1 starts from 29.9 lakh ex-showroom Delhi and goes to 39.9 lakhs ex-showroom Delhi. The car will be available in Expedition the base model at 29.9 lakhs, middle variant x line at 33.9 lakhs for sDrive and 35.9 for xDrive and the top variant M Sport at 39.9 lakhs.
More Searching Terms:
BMW X1 2016 Release Date
2016 BMW X1 Cargo Space/ Review/ Ground Clearance