The National Green Tribunal (NGT) Issued a Show Cause Notice to the Uttarakhand and Himachal Pradesh Government
Forest fires are not uncommon in India but they remain flourishing unchecked. The recent forest fires in Uttarakhand and Himachal Pradesh has destroyed about 3,600 hectares and 4,400 hectares of forest area. The National Green Tribunal (NGT) issued a show cause notice to the above government for their insensitive attitude towards the forest fire.
The fire already started showing its violent anger since February 2 in Uttarakhand but the government and forest department neglected it. India has satellite guarded forest fire management system and Indian Forest Response and Assessment System (INFFRAS) and still government and forest officials failed to stop the forest fire from being spread widely.
According to the reports of Hindustan Times, the practice of creating fire lines and buffer belts to prevent fire from spreading, still remains on paper. States have failed to implement it practically. Uttarakhand government has failed to resume the rule which were suspended in 1970s by Uttar Pradesh government. As far as Himachal Pradesh is concerned, it provides minimum funds.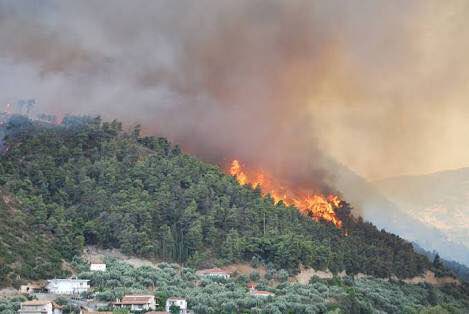 The State of Forest Report 2015 had already made it clear that tropical thorn forests and subtropical pine forests are most prone to fires. Forest Officials and Government cannot be unaware of this fact.
Negligence by the states government and forest officials have caused a lot of loss which could have been stopped.
Most Searching Terms:
Recent Forest Fire in Uttarakhand Video