Buy Le 1s Eco with Supertainment Package – LeEco Wants to Build an Ecosystem
LeEco, Chinese internet and technology company unveiled Le 1s Eco with supertainment package in India. It is aimed providing entertainment and content to its smartphone users in India. LeEco Le 1s (Eco) is credited as the first 'Made for India' smartphone with company's branded supertainment services. Now, Flipkart opens registration for Le 1s Eco to buy online in India.
There are not that many providers in India for content bundled with hardware. LeEco has tied up with YuppTv and Hungama music for the content.
Le 1s Eco with Supertainment package is offered at Rs 10,899 and comes with 5 TB cloud storage. It comes with free one year entertainment membership. Introductory price for the device is Rs 9,999 for first 100,000 phones. It is available for sale from 2:00 pm on May 12. And the registration is open on flipkart.com till 1:00 pm on May 12. It will be available in a gold colour variant. LeEco also launched its entertainment streaming services called the LeEco Membership priced at Rs 490/month, or Rs 4900/year.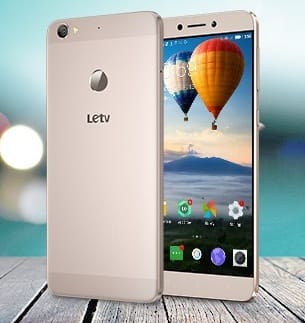 Atul Jain, COO, LeEco India said that they call it an ecosystem because content is as important as the device screen. And if you have a device but not the cloud storage and content delivery systems (CDN), you don't get the right user experience.
Most Indian users are using 2G network, or 3G networks at 2G like speed, it is somewhat difficult to run content smoothly on the device. To get the rich experience, it is recommended that the users switch over to 3G or 4G networks.
LeEco has also introduced an app named Levidi app that provides an access to more than 2000 movies across various languages like Hindi, Tamil, Telugu, Punjabi, Marathi, Gujarati, Kannada, Malayalam, Bengali and English. The app will be made available on May 24 and can be installed on all LeEco devices.
Le 1s Eco features 5.5-inch In-cell FHD display and is powered by a 1.8GHz Helio X10 octa-core processor along with PowerVR G6200 GPU. It sports 3GB RAM and 32GB of internal storage which is not expandable. It also sports a mirror-surfaced fingerprint sensor.
Most Searching Terms:
Le 1s Eco with Supertainment Package
LeEco YuppTv and Hungama Music