Thailand TV Star Bookko and His 'Child Angel' Doll
Bookko, a famous TV presenter and actor of Thailand is mostly seen accompanied by an 'Angel Doll'. You might be wondering about why he carries it all the time! He is not only one who carries such things. In Thailand, many people own a child like dolls are known as "Luk Thep" or 'Child Angel Dolls'. Mostly, these dolls are considered as good luck charms or bestowal of good fortune.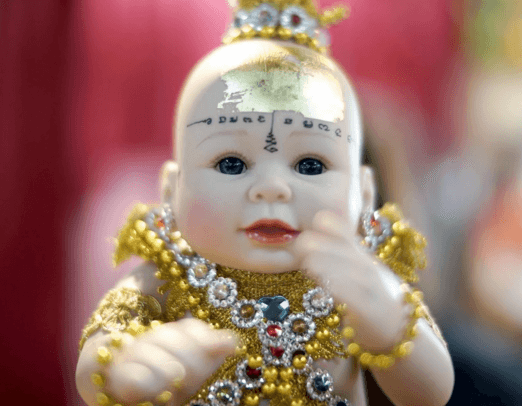 Bookko is a comedian and one of the popular celebrities in Thailand. He is 30 years old. He has adopted a "Luk Thep" and named him as 'Wan Sai' meaning 'Good Day' in The Thai language. Wan Sai is like a son to him and his appearance resembles Bookko, mostly found in the matching outfit! For Bookko, the doll is like a family member and tries to be with for twenty hours. In case, if he can't carry, his mother or sister takes care of him.
Wan Sai is taken care of as a true baby and Bookko eats slips and do all activities with him. A separate dish is served with him on the table. Bookko just holds him like a baby and happy to be with. On the set, if he is busy, he will hand over Wan Sai to a responsible person as if his own child. Some find it crazy, some ridiculous, whereas many take it as normal.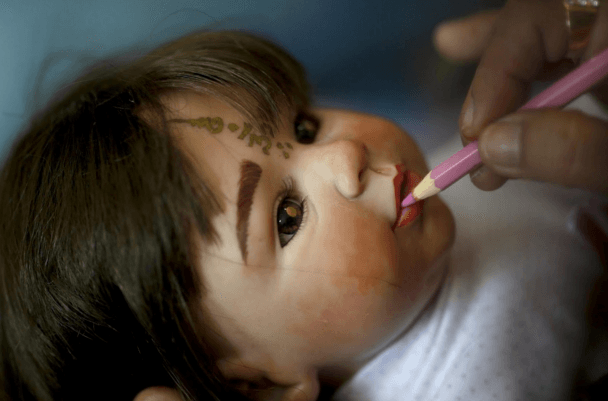 'Child Angel' has become a craze in Thailand. Some of the people possess it due to superstition, whereas for others it has become a fashion or frenzy to have it.
It is believed that if you treat them as your living progeny, you will be showered with good luck. They are even allotted seats on airplanes and served food in restaurants. It is also believed the dolls possess spirit of a child and the better you treat it, better is your luck! And as such even designer stuff is being made available these days! The dolls were being kept for years in Thailand, but they have become more popular recently.
More Searching Terms:
Lifelike newborn baby dolls
Luk Thep doll