All About Erin Burnett – The Stylish American News Anchor
Erin Burnett, an American news anchor, is a known personality in the news industry. She is one of the most stylish and confident news anchors. She is currently the anchor of her news show Erin Burnett Outfront telecast on CNN. The show report on people, events and places that lead to global conversation. The show is very informative. According to CNN, the show was designed to show Burnett's unique style i.e casual, smart and simple.
Erin Burnett's Parents, Childhood and Education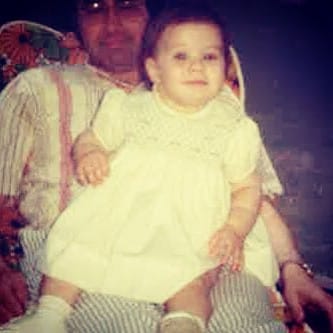 Erin Isabelle Burnett was born on 2nd July 1976 in Mardela Springs, Maryland. Her mother is Esther Margaret and father Keneth King Burnett, a corporate attorney. She is their youngest daughter. Erin has tow sister. Erin Studied in St. Andrew's School in Middletown. She completed her graduation in 1994. Burnett attended Williams college in Williamstown, Massachusetts.
She studied economics and political science. She got Bachelor of Arts degree in Political economy. In the senior section of her high school, her classmates predicted that Erin would become a host of the talk show which came true years later.
Career : Erin Burnett's Beginning and Success
Burnett first joined Goldman Sachs as an investment banker. She worked on mergers and acquisitions and corporate finance. During her job as an analyst, she was offered a job as writer and booker in CNN for their show Moneyline. She worked in CNN for some time and then left the job and worked as vice president of CitiMedia, Citigroup's digital media group.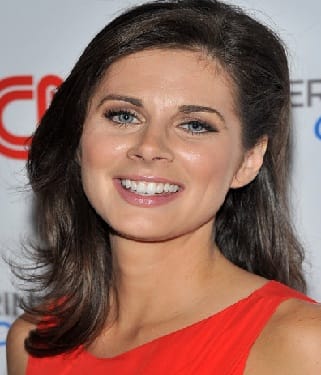 Then she joined Bloomberg television as anchor and Stocks editor. She was a co-anchor of Squawk on the Street with Mark Haines and a host of Street Signs on CNBC from 2005 to 2011. She then left CNBC and joined CNN as anchor of the new show named Erin Burnett Outfront. CNN said in 2011 they hoped Burnett's popularity would provide an attractive opening to an evening of talk shows and news analysis.
Erin Burnett OutFront Show
Erin Burnett OutFront is an hour long news program hosted by Erin Burnett on CNN. It is broadcast live from CNN-Time Warner Center Studios in Newyork city or from the breaking news site. It is telecast from 7:00 PM to 8:00 PM ET. The show was premiered on October 3,2011 in the 7 PM and 11 PM timeslot. The show covers the new story of the day in a count up format the most important is on number one and least on number seven.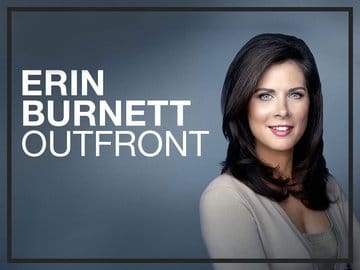 Erin has hosted her show from outside America including the border of UAE, Israel, china, Pakistan and Pakistan. Erin Burnett has also produced and anchored documentaries like India Rising: The new Empire, The Russian Gamble, City of money and mystery, On Assignment: Iraq and Dollar and Danger: Africa, The final Frontier.
She also acted as CNN News Anchor herself in Edge of Tomorrow. In her career, she has mainly focused on economy and style of living of people in countries like Israel, Saudi Arabia, Turkey, UAE, Palestine as well as Pakistan.
Controversies around Erin
Few controversies have surrounded Erin due to various remarks were given by her. She used the term `serial killer' for Australian Prime Minister Kevin Rudd. This was in regard to dollars being spent on the aerial shooting of camels in the outback. On October 4,2011 she mocked the protesters of Occupy Wall Street. In 2012, Greenwald took issues with Burnett for an Iranian nuclear program segment and called her mindlessly, hungry and fear mongering media star.
Personal life of Erin Burnett, Marriage and Children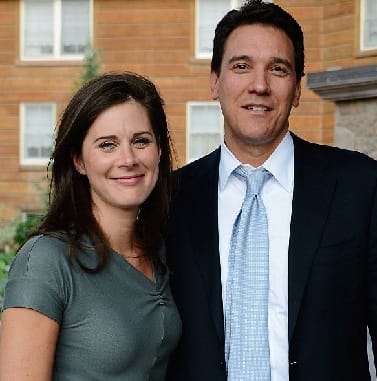 Erin is married to David Rubulotta. She met David on a blind date in 2003. David is a managing director for Citigroup. They dated each other for years and then married each other December 21, 2013. Their wedding took place in city hall. Erin wore a red dress for marriage and changed to golden gown for the reception. The couple is happily married and considered power couple. They have two children. Elder son Nyle was born on 29 November 2013 and daughter Colby Isabelle born on July 18,2015.
Burnett's annual salary at CNN is $3 million dollar. Combined with husband David the net worth of Erin is $12 million. Burnett is a member of the council on Foreign Relations and was selected as one of the Fortune Magazine's `Top 40 under 40'. Her simple dress up and charming face makes her a desirable personality to watch on screen.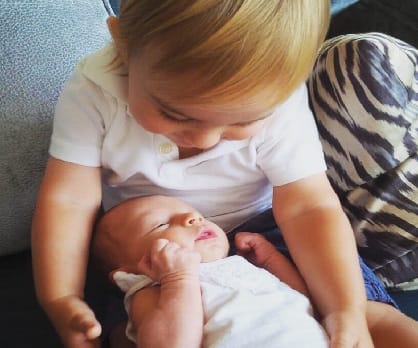 She has a huge fan following that follows her on twitter and facebook. Fans from all over the world admire her for her anchoring skills and dress up. Her approach to all issues is worth noting and complementing.
Most Searching Terms:
Erin Burnett Outfront Full Episodes