Biography of Debby Ryan
Deborah Ann Ryan, Popularly known as Debby Ryan is a famous American actress, singer and director. Here we know all about Debby Ryan's real life facts, News, Photos and Biography. She plays Bailey Pickett on the Suite Life on Deck and also stars as Jessie Prescott in the series Jessie. She also starred in 16 Wishes, made for TV movie, that became most watched cable program the day it was premiered on the Disney. Debby formed the band The Never Ending in 2013.
Early life
Ryan was born on May 13, 1993 in Huntsville, Alabama. She grew up in a military family, so she moved to various homes in America and Europe. Her parents are named Missy and John. He has an older brother named Chase. She lived in Germany till 10 and then returned to US and raised in Texas. She started performing in theaters at the age of seven. She took part in many talent competitions.
Career: Beginning to Present
Debby started to act in professional theatres at the age of seven. She was discovered in a nationwide search by Disney.Debby, in her early teenage years, appeared in many television commercials. She worked in many commercials for iDog. Debby did her first role as a teenager in 2007 movie, Barney: Let's Go to the Firehouse.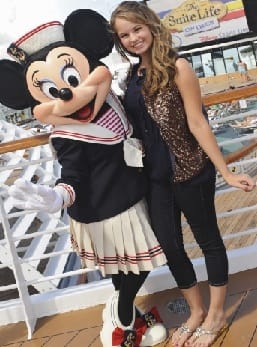 It was a guest appearance. She then did a supporting role in the film the Longshots . Debby got one of the main role in The Suite Life on Deck, Disney channel original series. She played the role of Bailey Pickett. The series was a sequel to The Suite Life of Zack and Cody.
The series premiered on September 26, 2008 in the US and was watched by 5.7 million viewers. The series also became the most watched series premier in Canada. The series became #1 top scripted series for children between 6 to 11 and teens between the age of 9 to 14.
Ryan hosted the first TWEEN Girl Summit Music festival in October 2009. She the apeeared in the movie What If..released on August 20, 2010. In 2010 she appeared in another movie 16 Wishes, a young adult movie. The movie received numerous audience in the adult category. She also starred in Te Suite Life Movie which was based on the series in which she had appeared earlier.
She starred in her own Disney Channel series called Jessie in September 2011. The show was about a girl who moves to New York from Texas to become a star but becomes a nanny for a family that has four children. She also directed the season three episode "Coffee Talk". With this series she became the youngest female to direct Disney Channel Production ever. She appeared as a guest star in Private Practice as a recovering drug addict.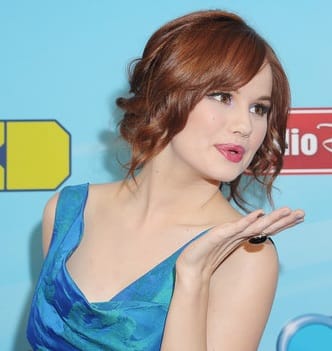 She starred in another Disney Channel movie called Radio Rebel in February 2012. She also voiced the character spike in the film Secret of the Wings on August 31, 2012. In 2012, she formed a band `The Never Ending' along with drummer Johnny Franco and guitarist Kyle Moore .
Ryan and her band `The Never Ending' released their first single, "Mulholland Drive". On June 24, 2014 the Debut EP called `One' was released. In the same year she also starred in the film Last Chance Holiday. On June 23, 2015 Ryan and the band released first single `Secondhand' from their debut album.
Debby is associated with Disney's Friends for Change. The charity helps kids to understand how they can preserve the planet .
Debby also travelled to Udaipur, India in May 2012 as a part of Disney's Friends for change's partnership with Free The Children, the international charity. During this visit she helped to built a new school in Lai Gow and also met with local community to learn about their culture.
Debby Ryan's Personal Life Information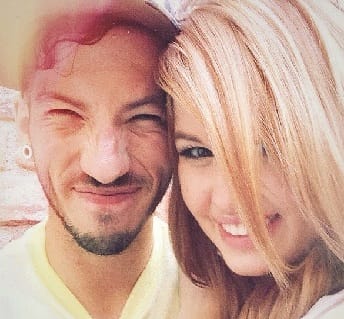 Debby is a Christian and knows to play various instruments like piano, guitar and key board. Debby considers Brenda Song as her acting idol. She also said that she admires Meryl Streep. Anne Hathaway, Rachel McAdams and Tobey Maguire are also her role models. She loves Country music and jazz.
Debby was in relationship with Josh Dun, drummer of Twenty One Pilots, from May 2013 to September 2014. She later confessed that it was an abusive relationship. Ryan was arrested for drunk driven On April 4, 2016. She crashed into Mercedes-Benz with her 2016 Audi.
Film and Television
Debby Ryan appeared in many films and television shows. She appeared in films like Barney: Let's go to the fire house, The Longshots, What If.., Secret of the Wings and Muppets Most Wanted. She starred in television in shows like Barney and Friends, Jonas Brothers: Living the Dream, The Suite Life On Deck, Wizards of Waverly Place, 16 Wishes And The suite Life Film (Television Films), Girl meets World, Goldie and Bear, The Mysterious of Laura and many more.
Ryan has a band called The Never Ending. Along with it, she has released many singles and has appeared in many videos too.
Awards and Nomination received by Debby Ryan
Debby has been successful star till date. She has been nominated as well awarded many awards. She was nominated for favorite actress awards for awards such as Celebrity Love Awards, Poptastic Awards, Jetix Awards and many more. She won Female New comer category awards in Poptastic awards, 2009. She also won Body Peace Awards, 2009. In 2010, she received Poptastic Awards and Nickelodeon UK Kids Choice Awards for TV actress. She won 2012 Popstar Awards for TV actress.
Most Searching Terms:
Debby Ryan Net Worth/ Bio/ Property Management
Actress Debby Ryan Facebook/ Instagram/ Twitter
How Tall is Debby Ryan