Biography of Donald Trump
Donald John Trump is a well-known business leader, politician, and reality television star. Here we discuss on how much is Donald Trump really worth, their news on youtube,their twitter page, business facts, family history and etc. He is also a candidate for the Republican nomination for President of United States in 2016 elections. American-based real estate businessman, Donald, is President and Chairman of The Trump Organization and founder of Trump Entertainment Resorts. He is a son of real estate businessman named Fred Trump.
Along with college, Donald worked for his father in his firm named Elizabeth Trump and Sons. In 1971 when he gained complete control he renamed the firm as "The Trump Organization". He has been in the news for various reasons. He hosted a reality series on NBC called The Apprentice from 2005 to 2015. On June 16, 2015, Donald announced his candidacy for President of United States.
Donald Trump's Childhood and Education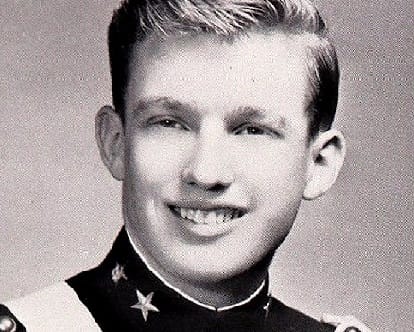 Donald Trump was born in Queens, New York on June 14, 1946. He was the fourth out of five children of Frederick Trump and Mary Macleod Trump. Her mother, Mary, was a homemaker and philanthropist and his father was a builder and real estate developer. Donald went to The Kew-Forest School till the age of 13. But at the age of 13 Trump was enrolled in a military school named New York Military Academy (NYMA) due to some behavior problem. Donald did well socially and academically. He became a star athlete and student leader by 1964 as he graduated. Donald then took admission at Fordham University. Two years later he shifted to School of Finance at the University of Pennsylvania. He graduated from this university in 1968 with a degree in economics.
About Donald Trump's Business
Donald Trump made an unsuccessful attempt in show business at the age of 23. He invested $70,000 in becoming the co-producer of 1970 comedy series "Paris is Out". The series flopped. Donald joined his father's real estate business in his firm Elizabeth and sons. The company uses to focus on middle-class rental housing in Brooklyn, Queens, and Staten Island. He convinced his father to be more liberal in the use of loans based on equity.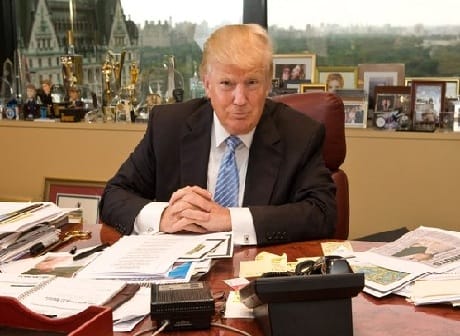 In 1971, Donald moved his residence to Manhattan. He made connections with influential people. Trump got involved in large building projects that would give him large profits and public recognition. When the Pennsylvania Central Railroad entered bankruptcy, Donald was able to obtain an option on the railroad's yards on the west side of Manhattan. With the help of 40-year tax abatement by New York city Government, he was able to turn the bankrupt Commodore Hotel into Grand Hyatt and also created The Trump Organization. When the Grand Hyatt was opened it became popular instantly and made Donald Trump a known and controversial developer.
Trump suggested Penn central's rail yard as a site for a convention center. He also offered that his company will complete the project for $110 million. His site was chosen but his offer was rejected. He received brokerage for this. Wollman Rink in Central park was built in 1955. When repairs were started in 1980 it was estimated to get over in 2 ½ years but was not completed even by 1986. This project was then taken under by Donald who finished it within three months for $1.95 million which was actual $750,000 less as compared to initial budget.
Trump acquired the Taj Mahal Casino in Atlantic city, new Jersey. Due to this Trump, incurred debts on him and even the casino was brought to bankruptcy. However, Taj Mahal emerged from Bankruptcy in 1991 by as he offered 50 percent ownership in the casino to bondholders in exchange for lowered interest rates and more time to pay off the debts. He also sold his Trump Shuttle airline and megayatch called Princess.
Trump World Tower was completed by Trump in 2001. This was 72 stories residential tower across the United Nations Headquarters. Trump is the owner of commercial space in Trump International Hotel and Tower which is 44 story tower on Columbus Circle. Till 2014 Trump had 10% ownership of Trump Entertainment Resorts. Carl Icahn has purchased the company owning Trump Taj Mahal but has still maintained Trump's name on the building.
Trump Organization operates many golf courses and resorts in the US and around the world.
From 1996 to 2015 Trump owned part or all of the Miss Universe, Miss USA, and Miss Teen USA beauty pageants.
In July 2015, a press statement was released by Trump's campaign manager according to which Trump's income was $362 million excluding dividends, rents, and royalty. However, it is believed that his actual income is one-third of what is actually announced.
Trump's Personal Life and Television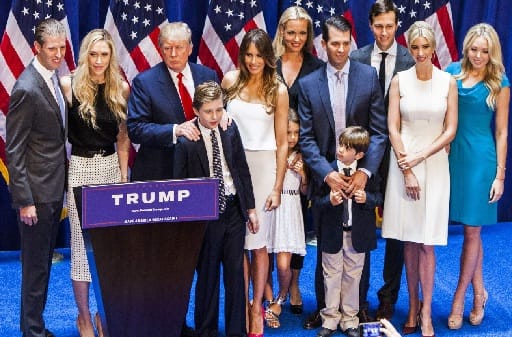 Donald Trump's personal life too has seen many ups and downs like his career. Donald married New York fashion model, Ivan Zelnickova Winklymayr on April 7, 1977. They have three children : sons Donald Jr.,born on December 31, 1977, and Eric, born on January 6, 1984, and daughter Ivanka born on October 30, 1981. However couple got divorced in 1991 due to a long-running affair of Donald Trump with actress Marla Mapples.
Mapple gave birth to Donald's daughter on October 13, 1993, and the couple married each other on December 20, 1993. Even this marriage could not last long and after formal separation in May 1997, their divorce was finalized in June 1999.
Trump then married fashion model Melania Knauss on January 22, 2005. In march 2006, she gave birth to baby boy named Barron William Trump. Trump has eight grandchildren: five from his son Donald Jr. named Kai Madison, Donald John III, Tristan Milos, Spencer Frederick, and Chloe Sophia and three from his daughter Ivanka named Arabella Rose, Joseph Frederick, and Theodore James.
Trump took advantage of his high profile persona and began starring in the NBC reality series named The Apprentice which became hit instantly. Trump also appeared in the comic Doonesbury by Garry Trudeau since 1987. Donald Trump and his family members have been parodied on Saturday Night Live since 1988. Donald has even hosted the show twice, in April 2004 and November 2015. Libby Handros made a documentary entitled Trump: What's the Deal?, about Trump in 1991.
Awards and Honors
Donald has been awarded and honored several times. These awards are Gaming Hall of Fame, NY Ride of Fame, Honorary Doctorate of Business Administration by Robert Gordon University in 2012, this was however taken aback due to Donald's remarks which were against the ethos of the university. In February 2016, Trump was nominated for the Nobel Peace Ward by anonymous US politician.
Donald was also awarded Honorary Doctor of Business (2012), WWE Hall of Fame (2013), Star on Hollywood Walk of Fame, Statesman of the year 2012, 2015 and much more.
Donald Trump as Presidential Contender
Trump made his White House ambitions known to the world officially when he announced his run for President on the Republican ticket for the 2016 elections. His announcement at Trump Towers in New York city was "I am Officially running for president of United States, and we are going to make our country great again. I will be the greatest jobs president that God ever created."
Most Searching Terms:
How Much is Donald Trump Really Worth/ Net Worth Graph
Donald Trump News Today Youtube/ CNN/ Twitter Page