A Massive Fire at Yarn Manufacturing Factory causing loss of at least Rs100 crore at Surat
Heavy fire at yarn making factory in Surat: A massive blaze broke out at yarn manufacturing factory at Hariyal village of Mandavi Taluka near Surat today morning. The mishap took place early morning at Saanika industry plant situated on Mandvi-Kadod road and the fire engulfed all the four plants immediately, causing panic among the present.
The fire was on such a massive scale that huge fire flames and dark clouds of smokes were visible from the far distance. Fifteen firefighters are tackling the fire and trying to control it. It is estimated the fire has caused damage of at least Rs 100 crore. Fortunately, human casualties could be avoided.
Photos of Textile Factory Fire at Hariyal Village of Kim, Surat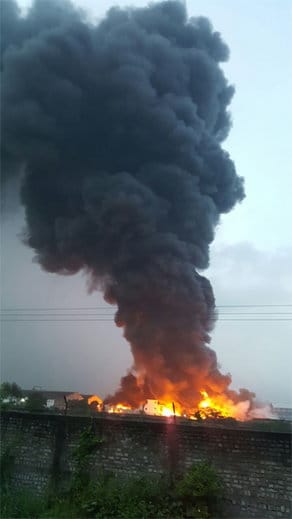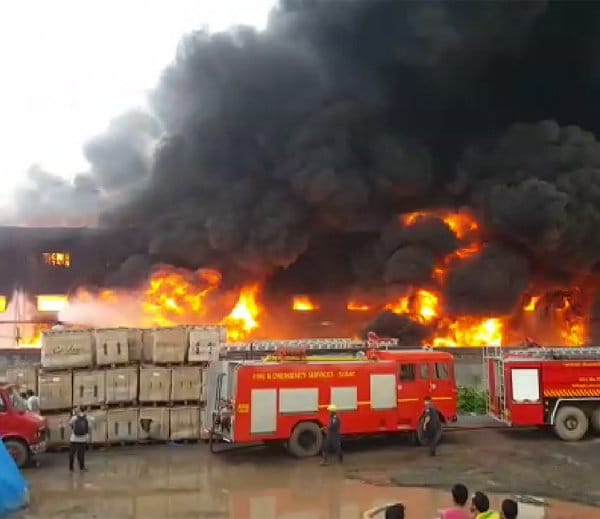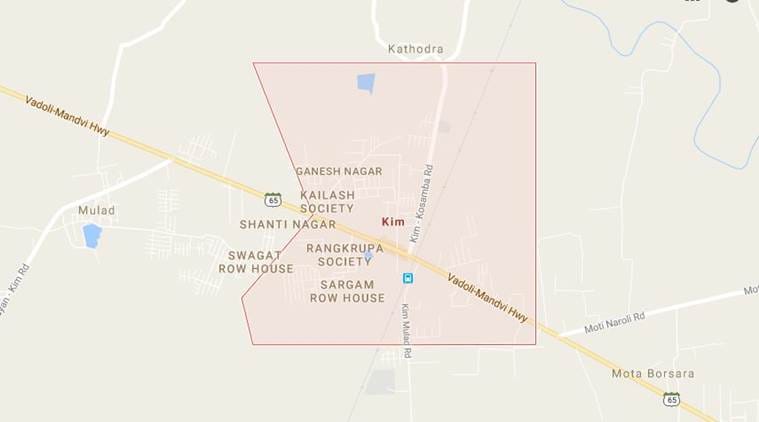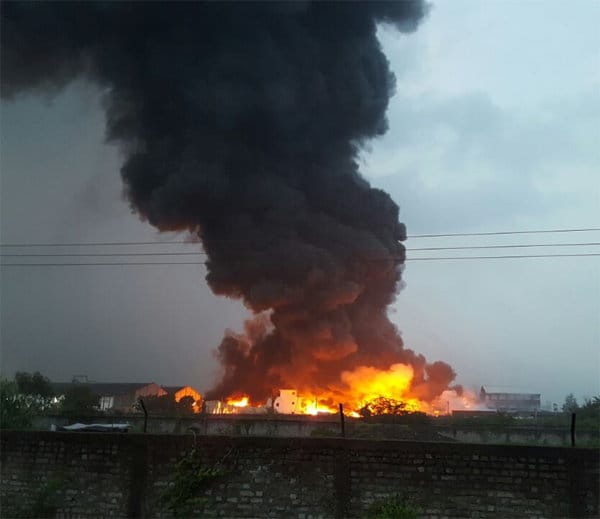 According to the fire safety officials from Surat; they received a call informing them about the fire at Saanika industry at about 5:56 am in the morning. They rushed with four firefighters team to the place immediately. By the time they reached there, huge flames were seen and the fire that had broken out in a plant had already spread to four plants. Police officers and District Collector also reached there soon. The fire might have caused due to short circuit.
Firefighters from Naroli GIDC, Mandvi and IRDC have also joined in controlling the fire. Even after hours of efforts, the fire was yet to be put off. People from surrounding places are rushing to the place in a large number.
Saankia Industry is believed to be owned by Sumit Agrawal, an industrialist from Surat who is also a vice president of Mangrol Taluka Industry Association. The industry manufactures and exports a wide range of high-quality yarns.
Most Searching Terms:
Fire in polyester yarn company near Surat
Heavy fire at yarn making factory in Surat