Htin Kyaw, Suu Kyi's Former Driver, Nominated for Myanmar President
Aung San Suu Kyi's party NLD has nominated Htin Kyaw for the post of Myanmar President today. He is a close confidante of Aung San Suu Kyi and was once Suu Kyi's driver. Read Htin Kyaw Wikipedia details for more information.
The Nobel peace laureate Aung San Suu Kyi's National League for Democracy (NLD) had a landslide victory in the election this November and she want to keep the promises and hope of the people. She is constitutionally barred from being the Myanmar president as her children are not Myanmar citizens. She has vowed that she will act "above" the president.
Htin Kyaw is a member of Suu Kyi's National League for Democracy but not a member of the current parliament. According to Myanmar's constitution, three presidential candidates are nominated – one each from the lower house, the upper house and the military bloc.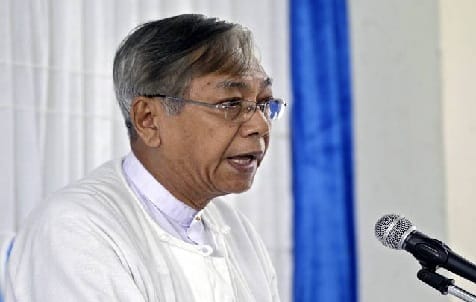 Htin Kyaw will be nominated by the lower house for the presidency. NLD will also nominate another candidate from the upper house.
Htin Kyaw is 69 years and commerce graduate from Oxford. He worked as a driver for Suu Kyi during a short period of freedom from her long years of house arrest. Currently, he helps her run a charitable foundation. He is a man of unimpeachable integrity and is being considered a 'stellar' choice from NLD.
Myanmar Parliament is dominated by NLD and he will definitely clinch the nomination, but the official proceeding will take few days. The final vote of the combined house determines who will be the next President. The other two candidates act as Vice Presidents.
More Searching Terms:
Prime Minister of Myanmar
Htin Kyaw Wikipedia
Who is the Present President of Myanmar