An Inspiring Story of Ritesh Agarwal: Founder and CEO of OYO Rooms
Ritesh Agarwal, a lesser known name till 2013, is a known young Indian entrepreneur. He is a founder and CEO of OYO rooms-India's fastest growing branded network of hotels both online and offline. The New York Times published that OYO is among the companies that may become the next startup unicorn. Born on 16th November 1993 in Cuttack, Orissa, Ritesh is only 22. He is the first resident Indian to get Thiel fellowship. Here you may listen the full story of Ritesh Agarwal in their interview on Mind Rocks.
Ritesh Agarwal Interview on Mind Rocks
He was born in middle-class Marwari business family. After completing his 12th in Cuttack, Ritesh took admission in Indian School of Business and Finance, Delhi. Planning to start his own business he dropped out from the college. He started his own company without letting his parents know anything about it.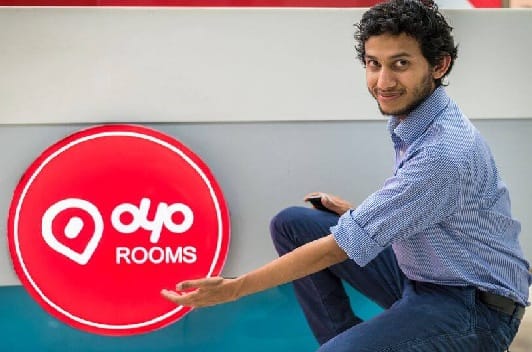 Actually, Ritesh travelled extensively throughout the India. He thought it would be a great idea to launch a company that provides budget accommodation to budget keen travellers. Keeping this in mind he launched a company Known as Oravel Stays in 2012. The main aim of the company was to provide budget bed and breakfast stays.
However within a year, Ritesh understood that only providing this will not be sufficient, seeing the annual turnover of the company. So he then changed Oravel Stays into OYO rooms in 2013. OYO rooms were first launched in Delhi and then in Bangalore and later nationwide. In the same year, Ritesh applied for Thiel Fellowship, that gives $100,000 to a college dropout for his business idea. Ritesh won the fellowship and became first ever resident India to get this Thiel fellowship. Being awarded with Thiel fellowship Ritesh became very famous.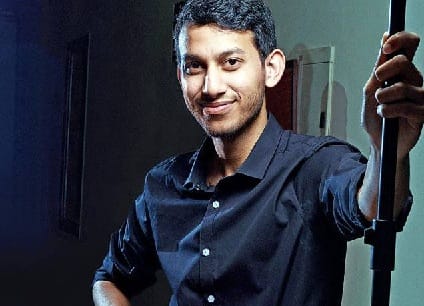 OYO rooms are now present in over 160 cities in India and have around 40,000 rooms under it. The idea of OYO rooms is considered one of the best not copied ideas. It not only provide budget stays but also focuses on standardization of hotels. Ritesh is all set to take his business abroad. He recently announced the launch of OYO rooms in Malaysia through a post on the company's official site.
When you are young, talented, handsome and successful everybody wants to know your personal life too and same is the case with Ritesh Agarwal. Media has been following Ritesh badly to know who is his love interest. But no clues have been received by anybody till the date.
Ritesh was also listed in top 50 Entrepreneurs in 2013. He was named as one of the `Eight hottest Teenage Startup Founders in the World' in 2013 by Business Insider. He was also awarded TiE-Lumis Entrepreneurial Excellence Award in 2014 and Business World Young Entrepreneur Award in 2015. The New York Times published that OYO is among the companies that may become the next startup unicorn. So many achievements that's too at the age of 22 is simply amazing. This is just the excellent beginning.
More Searching Terms:
Contact Ritesh Agarwal/ Oyo CEO Story