All about www.jet.com Shopping Club
Jet.com is an American e-Commerce site that offers the best price that saves 10 to 15% to customers. It is an online warehouse that sales more than 10 million items as a singular item or in bulk. Here we discuss on Jet shopping club return policy of shipping, a policy of refund and customer care number. The company offers many sales and saving incentives and is geared up to challenge online giant companies such as Amazon.
Jet.com was cofounded by entrepreneur and CEO Marc Lore, Mike Hanrahan and Nate Faust. It was launched on July 21, 2015. It is headquartered in Hoboken, New Jersey.The Company has 17 mega investors and buys in bulk from other online companies and thus offer products at low price.
Jet.com Return Shipping, Know Policy of Refund
The company runs membership club and offers membership benefits. It is a members-only shopping site. The company offers a real-time search engine to get the products at best price and has a mission to provide them best shopping experience. The customers get rewarded for shopping smarter. Customer may check all about Jet.com return shipping and policy of refund on an official site.
A real-time pricing algorithm is a very significant feature of jet.com. It encourages its customers to build more efficient carts. When customers add items to purchase to the shopping carts, jet.com also offers extra savings by automatically unlocking "smart card" items. The company also has a return policy for the products purchased from it. Customers can return products for free within 30 days of its purchase. If customers waive this option, jet.com offers additional savings on the purchase made by the customers.
The company also runs an affiliate program known as "Jet Anywhere" which allows customers to order products from other associated merchants and encourages them to buy from their sites such as Macy's, Gap and much more. There are more than 600 Jet Anywhere brands, each brand offers JetCash percentage which you get back as a percentage of what you spend. You can use JetCash for your future orders on Jet.com.
Facts You Must Know about Jet.com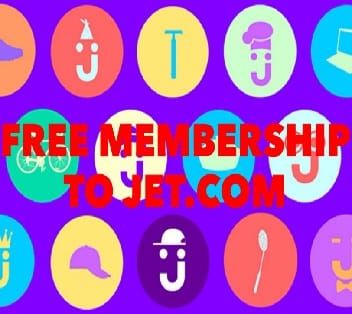 Free Membership: Earlier jet.com used to charge $49.99 membership fee, but now no longer. The membership is offered for free. You just have to create a member account. It is a simple process and can be done in a couple of minutes at its website. You can login to your account and place an order.
Shipping free: For orders of more than $35, jet.com makes a free delivery. It promises to ship in two-day' time for items to be shipped from its fulfilment centre, whereas for orders that are to be fulfilled by third party vendors, five day shipping time is taken. For orders with the amount less than $35, the shipping charge is $5.99.
Save More: The more you buy on jet.com, the more you will save. Jet.com offers more savings on multiple products categorized as "smart items". You can also save a considerable amount of money by opting out of free returns. If you buy using a debit card rather than credit card, you will save more as mostly you are charged on transaction made by credit cards.
Millions of US customers have very satisfactory shopping experience with Jet.com. They are also very happy with shipping time taken; most of the customers have got orders shipped before specified time. It is very quick in a delivery of products, many times customers get orders shipped the same day. The products items are also offered at a very low price to beat rival shopping sites.
You can sign up for emails at jet.com. You will get regular emails at your specified email address informing you about offers from the company.
Jet.com has been very successful in a very short time and is dedicated to saving customer's money. Along with everyday low price, its real-time savings engine drops prices further as you shop. Enjoy quick delivery, great savings and world-class customer service with jet.com!
Most Searching Terms:
Jet.com Return Policy
Jet Shipment Tracking/ Shipping Returns Policy