WhatsApp for Desktop Launches Document Sharing Feature
WhatsApp users can now chat through their PC or Mac; they can send and receive WhatsApp messages without their smartphones. Starting from 13th May, WhatsApp, the Facebook-owned, and the world's most popular instant messaging app, will be natively supported on desktops and laptops running Windows 8 and up and Mac OS 10.9 and up.
There was already WhatsApp version for the Web; the new desktop app has many other advantages. Unlike earlier version of the WhatsApp for the Web, the new app doesn't require smartphones turned on in order to view messages via a desktop browser. WhatsApp for desktop is an extension of your mobile WhatsApp; it just mirrors conversations and messages from your mobile device.
You can download the new version of WhatsApp from a desktop browser. You can then sync the desktop version with your mobile app by scanning QR codes.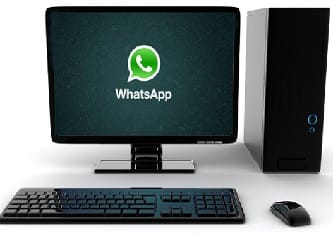 WhatsApp's Web client was launched last year in January with almost all the features on its mobile app, but it was missing on document sharing. The new version has brought the document sharing feature onboard, which allows you to send Word documents as well as PDF files. TO enable document sharing, you need to first download the standalone app for Windows or Mac.
Once the app is downloaded, you will be asked to scan a QR code provided on the desktop version to be captured using the mobile app. You must have a pre-existing account to sync your contacts and messages.
To share documents, you tap on the paper clip icon on the top right corner; it will display a drop-down menu. In order to share a photo, video or a document, click on "Document" in the menu. A window with a list of files will be displayed, select the file you want to share.
Most Searching Terms:
Sync the WhatsApp Desktop Version
Connect Mobile App by Scanning QR Codes