MobiKwik Launches Bubble Pin for Offline Payment
MobiKwik Bubble PIN: It is a trusted mobile wallet and online payment system. With the help of MobiKwik Login, a user is able to do mobile and DTH recharge, shop with over 500 merchants and pay bills. It is a semi-closed wallet authorized by Reserve Bank of India. MobiKwik has now launched a new offline payment called Bubble Pin.
Bubble Pin will allow its user to pay in stores with low or no connectivity to a data network. As said by the company, the feature will be available to around 25,000 stores in the months to come.
How does Bubble PIN Works?
Bubble Pin generates a Pin that is a combination of letters and numbers. This is generated on the MobiKwik app even when offline. This PIN can be used in the store where there is low. The owner, manager or merchant enters this PIN in the software and enters the bill amount. One important thing to note is that PIN will only be valid for 60 seconds and after that, the user will have to create a new PIN.
Now when the users go to the area of better connectivity the payment will be deducted from the wallet then after. One another point of consideration is that the store has to be connected to the internet to enter the bill amount. Processing of the payment has to be done online, it cannot be done offline.
India is slowly moving towards digital payment and MobiKwik wants to remove any hurdle coming between it. This seems to be the first step in that direction.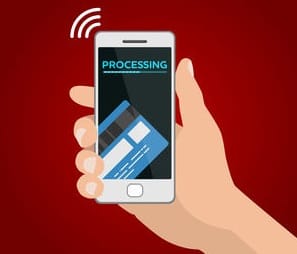 Chief Operating Officer at MobiKwik, MrinalSinha said, "With this feature, we are offering the scope of making digital payments to users with slow data connections. Additionally, payment with MobiKwik is now possible at basements, parking lots and even in a flying airline, where the data network reception is not available or is intermittent." He further added, " With an aim of making payments with MobiKwik ubiquitous, we are focussing on the expansion of our offline payments network and such initiatives shall help us convert cash users into e-cash users."
Mobikwik had claimed around 500,000 transactions from August to September 2015 that was a total of Rs 60 crore. Mumbai, Kolkata, Hyderabad, Delhi, and Bangalore were among top 5 cities for offline payments.In March 2016, the Mobikwik launched an Explore Nearby feature on its app, that helps users to find nearby stores, restaurants, cafes etc., that accepts payments from the company. The company also declared that it had over 10,000 partner stores including merchants like Big Bazaar, Domino's, Barista, Archies etc.
This step of Mobikwik is a step towards removing hurdles while digital payment shopping. It seems that this may attract more users too.
Most Searching Terms:
MobiKwik Bubble PIN for Offline Payment
Mobikwik Coupons/ Offers/ Wallet