John Lennon hair online auction: 4 inches long lock of Lennon's hair containing hundreds of strands was kept for auction by Dallas-based Heritage Auction House. The auction concluded on 20th February and the lock of hair was sold at an awesome price of $35,000. Paul Fraser, a United Kingdom-based memorabilia collector purchased it and is proud to get it. He was also given a signed call sheet from the film and two vintage period newspaper articles that contained information about this lock of hair along with it. According to the Heritage House authority, this was the largest lock of hair they ever sold.
Lennon's lock of hair was snipped way back in 1967 by Klaus Baruck, a known hairdresser in Hamburg, Germany. He held the tuft with himself for 50 years and recently got it auctioned.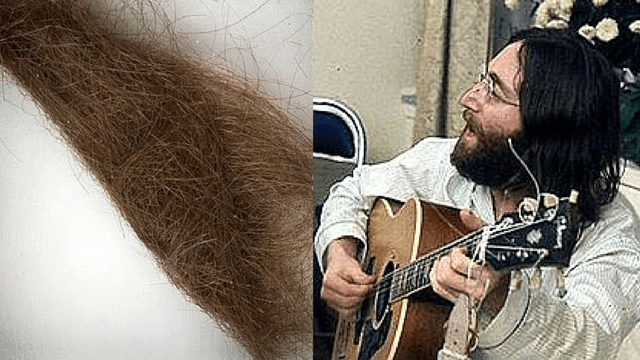 John Lennon was a world famous English singer and songwriter. He was born on 9th October 1940 in Liverpool, England. He was the co-founder of the popular band 'the Beatles'. Some of his famous albums are Double Fantasy, Imagine, Live in New York City, Milk and Honey, Rock 'n' Roll, Walls and Bridges, Mind Games etc. He appeared in a dark comedy film 'How I Won The War" in 1967 based on World War II. Lennon had an iconic noggin and he got it trimmed as his role for the film demanded it.
There were several Beatles-related items kept for auction and the lock of Lennon's hair was one of them. A photograph having four members of the Beatles band was auctioned for $42,500, whereas a sealed copy of band's 'butcher' cover produced $125,000.
More Searching Terms:
John Lennon hair color/hair online auction