Heavy Rains Halt Abu Dhabi Flights, Shut UAE Schools
In some parts of the United Arab Emirates on Wednesday, heavy rain and thunderstorm brought everything to a halt. It rained cats and dogs causing water pouring through ceiling and flooding on the road.
Dubai was hit very hard. In the rain-affected areas flights were disrupted, roads were closed and school were forced closure on Wednesday. All schools across the seven-emirate federation were ordered to keep closed on Thursday following the heavy rain. Even the stock market remained closed for trading on Wednesday. In Oman too, three people died of stormy weather.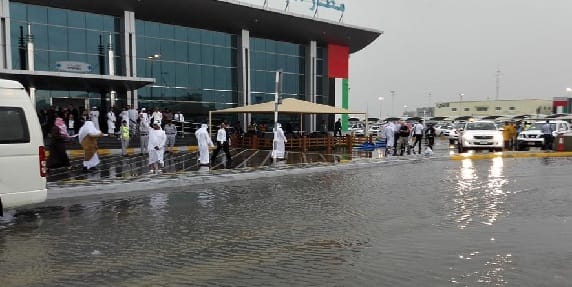 There was a weather forecast for likely rain and unstable weather on Wednesday and Thursday from The United Arab Emirates' National Centre for Meteorology and Seismology.
Heavy rain in the desert Gulf is rare and Wednesday morning was normal cloudy morning and many motorists who travel on the Dubai-Abu Dhabi highway were very hard hit in the afternoon. In the wake of two to three hours heavy rains and hailstorm, they were stuck on the highway. Some resorted to parking their vehicles on the roadsides for safety. The roads were turned into ponds.
According to the reports, people in Dubai have taken a sigh of relief today as skies have cleared and rain has stopped. Road Traffic is back to normal in most of the areas after a chaotic Wednesday.
More Searching Terms:
United Arab Emirates Heavy Rain