Fire Engulfs Residential Towers in UAE's Ajman
A Huge fire engulfed two residential towers on Monday in Ajman emirate, north of Dubai. You may watch video for Ajman tower fire at here. The blaze took place at a building in the Ajman One residential complex of 12 towers with some 3000 apartments and it immediately spread to another adjacent tower.
Massive Fire in a building in Ajman, UAE (28/03/2016): Video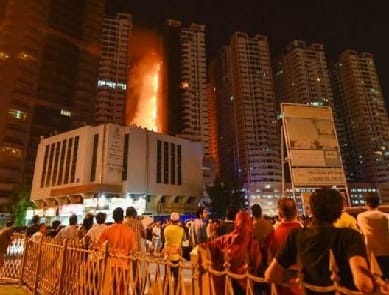 The buildings were immediately evacuated and it was saved from major casualties. A pregnant woman needed hospitalization as she suffered from breathing difficulties.
Several people were treated for breathing problems and five people were treated for minor injuries.
As towers are located near the coastline, the fire was fanned by the strong wind. The blaze is extinguished now.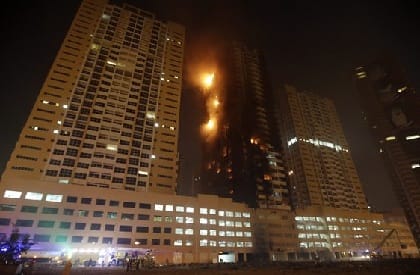 The United Arab Emirates have faced several incidents of fire on high rise buildings recently.
A huge blaze struck one of the emirate's tallest buildings in February that destroyed luxury flats in the Torch tower.
In another incident, a massive fire engulfed a 63 storey hotel in central Dubai on the Eve of New Year.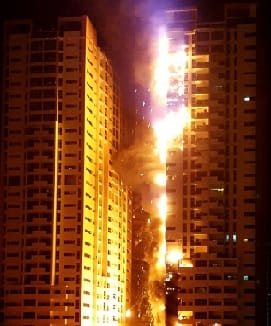 In November last year, a huge fire had struck three residential blocks in central Dubai. It was so massive in that metro service even needed to be suspended. Anyway, casualties were avoided.
A massive fire had also gutted in 2012 which was caused by a cigarette butt thrown into a bin. The fire had engulfed 34 storeys Tamweel Tower in the Jumeirah Lake Towers district.
More Searching Terms:
Video for Ajman Fire at High-Rise Tower in the United Arab Emirates
Skyscraper Blazes